Sean Long: No rift with Brian Noble, says Wigan-bound coach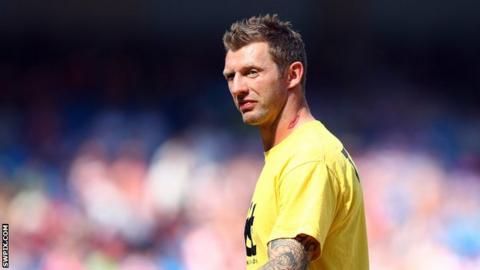 Sean Long has insisted that Brian Noble's appointment as head coach of Salford has "nothing to do" with his imminent departure from the Reds.
after Friday's game against the Warriors.
Noble was in charge of Great Britain when Long departed early from a Tri-Nations series in Australia in 2006.
"That's nothing to do with it really, or else I wouldn't still be here now," Long told BBC Radio Manchester.
He returned home from the trip seven years ago for personal reasons, although Noble was forced to deny reports of disciplinary problems.
Long said: "Myself and Brian have got on well since he's been here and I don't see why we can't carry on working.
"I'm They wanted me to carry on working for a few more weeks to help the transition from myself to Brian, which is fine."
Noble's first game at the helm ended in a on Saturday.
"Brian's definitely good enough to take Salford forward. He'll need a bit of help and I've told him that," Long added.
"It's a big job that he's taking on, but I'm sure he'll get some of his people in place to help him out over the next 18 months."
During his time with the Reds, Long served as number two to previous coaches Matt Parish and Phil Veivers, and also assisted caretaker boss Alan Hunte before
The former St Helens scrum-half said: "I've loved every minute of it [at Salford] and I'm still enjoying it now.
"There's a great set of lads, great backroom staff and great fans. I thank them for the opportunity to get into coaching.
"I found the transition from player to coach quite difficult in the first year because I still felt I could put the boots back on, but the last six months have been really good and I've found that I've broken away from being a player. I'm definitely a coach now."
Looking ahead, Long is excited by the opportunity of rejoining Wigan - the club at which he started his playing career - as part of Shaun Wane's coaching staff.
He added: "I'll be working with individuals and hopefully will lighten the load that Shaun, Iestyn Harris and Paul Deacon have got.
"I'll be another set of eyes, but also getting the lads ready for when they come into the first team."