Salford City Reds name Stuart Donlan as assistant to Brian Noble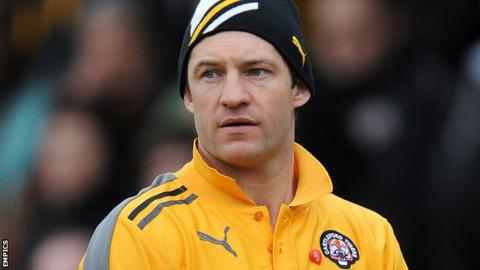 Salford City Reds have appointed ex-Castleford assistant coach Stuart Donlan as Brian Noble's number two.
The 34-year-old left the Tigers on 9 April when
Donlan replaces Sean Long, who and took up a coaching role at Wigan Warriors shortly afterwards.
The Reds are currently bottom of Super League and were knocked out of the Challenge Cup on Sunday, losing
Former Hull FC coach Andy Hay has also been added to Noble's staff.