Leeds Rhinos: Wigan Warriors game significant - McDermott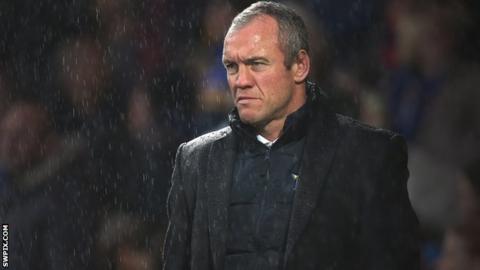 Leeds Rhinos coach Brian McDermott has said Sunday's meeting with Wigan at Magic Weekend is "important" to his side.
The Rhinos have lost their previous two games, including blowing a 16-0 lead against St Helens on Monday.
Leeds are six points behind the league leaders having played two games less.
"It won't make or break anyone's season but it is a significant game bearing in mind that we're trying to chase them down," he told BBC Radio Leeds.
"We've got games in hand but this is an important fixture. They're bang in form and I suppose they are a bit of a benchmark for everyone else.
"If you're going to meet Wigan on a stage like this then I don't think there's a scenario building up to it that you'd prefer. Our preparation will be about Wigan, it won't be about anything else."
McDermott's side beat the Warriors, who finished top in the regular season, in the play-offs last year on their way to winning the Grand Final and saw them off 18-14 at Headingley earlier this campaign.
This is the seventh Magic Weekend and the first that has seen the two sides scheduled to play one another.
The Rhinos coach is a fan of the concept and the big scores the event often sees.
"It's something that rarely happens in sport and it has a good feel about it," he said.
"Invariably there's a few dramatic scores in there and a few surprises. On the whole I think it's good for the sport.
"It has the feel of a final because we're in a big stadium where we don't normally play games."