Catalan Dragons fined £1,000 for RFL rules breach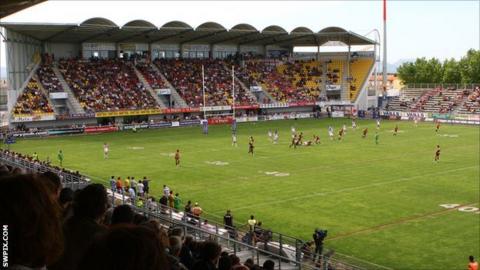 Catalan Dragons have been fined £1,000 for breaching Rugby Football League operational rules after comments made in the wake of a
Taia was suspended for a challenge on Gareth O'Brien in the defeat by St Helens, prompting a Catalans appeal.
Chairman Bernard Guasch and head coach Laurent Frayssinous were critical of the RFL's disciplinary process, suggesting harsh treatment.
The duo have also been fined £500.
Half of that sum has been suspended until the end of the 2014 campaign.