Leeds Rhinos: Tom Briscoe signs from Hull FC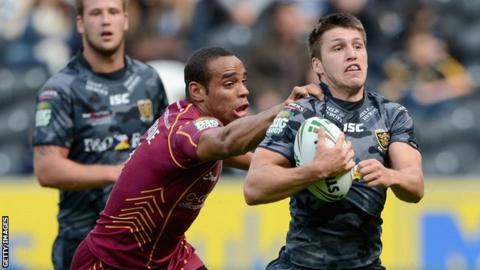 Leeds Rhinos have signed England winger Tom Briscoe from Hull FC on a five-year contract.
The 23-year-old, who turned down the offer of a new contract with Hull, had originally sought a move to Australia.
He told BBC Radio Leeds: "I had five years at Hull but it was time for a change and Leeds are a champion club.
"I did have options to go to the NRL, but the opportunity to play alongside some of the great players in Super League was one I couldn't turn down."
On Tuesday, England head coach Steve McNamara named Briscoe in his 24-man squad for the 2013 Rugby League World Cup.
Briscoe scored 16 tries in the 2013 campaign and 17 the previous year.