Super League Grand Final to stay at Old Trafford until 2017
Last updated on .From the section Rugby League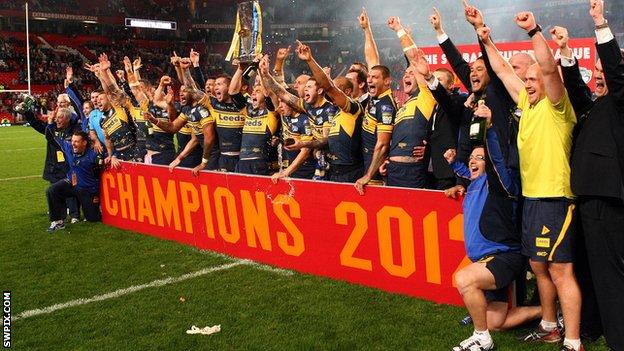 Super League's showpiece occasion, the Grand Final, will remain at Old Trafford for the next four seasons.
The stadium, which is the home of Manchester United and has a capacity of around 76,000, has hosted the event every year since 1998.
The 16th edition will take place on Saturday when
Old Trafford is also when the competition reaches a conclusion on 30 November.
Nigel Wood, Super League's chief executive, said: "The Super League Grand Final is a world-class sporting event.
"I am delighted that we have reached agreement with Manchester United for it to remain in a world-class venue.
"The first Super League Grand Final was played at Old Trafford in 1998 but the stadium has provided the backdrop for some fantastic Rugby League memories for many decades."