Rugby League World Cup 2013: BBC pundits' view
Last updated on .From the section Rugby League
The Rugby League World Cup gets under way on Saturday with a double-header featuring England against Australia and Wales against Italy in Cardiff.
New Zealand go in as holders, having recorded a famous victory over Australia in the last tournament in 2008.
Australia are the favourites to lift the trophy at Old Trafford on 30 November, but Steve McNamara's England are also fancied because of the advantage of playing on home soil.
Speaking before England's shock defeat to Italy and the removal of Gareth Hock from the squad, we asked BBC Sport commentators Dave Woods and Ray French, Salford coach Brian Noble, St Helens forward Jon Wilkin, Eorl Crabtree of Huddersfield and Leeds's Jamie Jones-Buchanan to give their thoughts on the competition and whether England can claim a first World Cup success.
How will England do?
Dave Woods: They have a chance of winning. The first game is really important because if they can beat Australia it will give them a sense of belief and the easier route through the competition.
Ray French: I think they will do well. They have a powerful and strong pack who are good, tough footballers, but I just wonder about the half-backs.
Jon Wilkin: England have a nice mix of experience and youth and have a fantastic chance. Steve McNamara has left no stone unturned in terms of preparation.
Eorl Crabtree: This is the biggest opportunity England have had in a long time. The quality is outstanding, the team is tremendous and the pack is the biggest I have ever seen. If they are ever going to do something in the World Cup, this is their year.
Jamie Jones-Buchanan: England have prepared really well and now it comes down to pride. The lads have been looking good in training and are looking forward to it.
Brian Noble: There is a lot of expectation but I think they will do well. The loss of Jack Reed in the centres is a blow. He has NRL experience and when it gets to the crunch games the level of experience and intensity will be crucial.
What about Wales, Scotland and Ireland?
French: Wales are a very well-drilled side with a good pack including a couple of players with Wigan experience. I think the opener against Italy will test that pack and whoever wins that match has a good chance of going forward.
Wilkin: Wales have some exciting forwards but one of their most crucial people won't be playing - Lee Briers. His experience, guile and kicking game will be missed and I think they could struggle.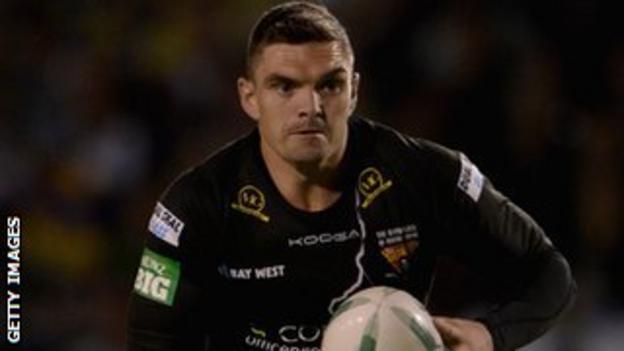 Noble: What their coach Iestyn Harris needs is everyone on deck and if he can do that they will be competitive. He has done a great job and he will be looking to impress on relatively limited resources and I think they will do well.
Crabtree: It will be tough for Scotland but with my Huddersfield team-mate Danny Brough leading them they could go well. Danny is a smart thinker and that and his kicking game will be what the Scots will be relying on.
Woods: Ireland's coach Mark Aston has done wonders with Sheffield over the past couple of years and if he can lift it on the international stage that would be great. Their game at Limerick against Australia could be a tournament highlight.
Who will be the players to watch?
Woods: It's going to be fascinating to see how England's Sam Burgess and his brothers George and Tom emerge on the international scene, having shone in the NRL. Papua New Guinea and Fiji will have some characters coming through and they could well be the entertainers of the competition.
French: The presence of Sonny Bill Williams is a great boost for the competition. He has been a sensation in both codes of rugby and will be key to New Zealand's hopes of retaining their title. His Kiwi team-mate Thomas Leuluai will be keen to come back over here and show his qualities. He had some great days with Wigan and is the sort of footballer who can appreciate British conditions.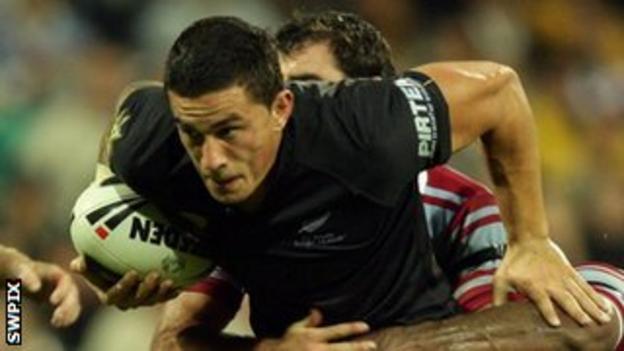 Noble: I think Rangi Chase will have a good tournament for England and you can't take the spine of the Australian team for granted - players like Cooper Cronk, Johnathan Thurston, Cameron Smith and Billy Slater.
Jones-Buchanan: I'm looking forward to watching Sam Tomkins of England against Australia's Billy Slater in the battle of the full-backs. They are two of the best players in the world but I think Sam is the better player - certainly as good as Billy offensively but defensively Sam is superb and has saved a lot of tries.
Wilkin: Big, athletic players like Australia's Greg Inglis and New Zealand's Sonny Bill Williams who can do things nobody else can are always going to catch the eye. Sam Burgess is another exciting player - tough, imposing, strong, skilful and a leader.
Crabtree: On the England side, Sam Tomkins and the Burgess brothers are always good to watch. Elsewhere, Danny Brough will cause problems and Jason Chan could make a big impact with Papua New Guinea.
What would England winning the World Cup mean to the sport?
French: Look at what England winning the Rugby World Cup or Bradley Wiggins winning the Tour de France meant to their sport's profiles. We have national expansion but we need international recognition and England winning would be a massive boost for the game. In 1972 after the last win the association missed out on promoting the game. Maybe the game wasn't ready to take advantage of it then - it definitely is now.
Wilkin: This is a crucial moment for the sport and the World Cup could be a real turning point. Don't underestimate the impact of an England victory.
Jones-Buchanan: We all love rugby league and it's important for everyone involved in the game to be passionate about taking it forward. Everyone has to go above and beyond to fly the World Cup flag. We know it is the best game in the world so if we can get a good campaign there is no reason why the sport can't explode on the back of it.
Noble: I'm a big fan of the international game and an English victory would be massive - the implications are huge. We know how great the game is - what we need to do is showcase it and make other people realise it. 
Has Steve McNamara got the right mix to win?
Crabtree: England have to put in some big performances. In the past, the problem has been being consistent for the whole of the game. They've gotten to 60 minutes then faded late on. They need to play for 80 minute, no mistakes or silly penalties and work hard for each other.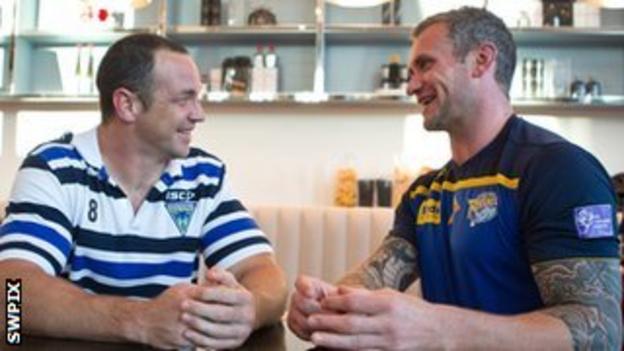 Woods: There are some areas where England could outmuscle the Aussies or the Kiwis. The England pack is as good, if not better than the Australian or New Zealand pack. The game might be won there.
Noble: Who would have thought a year ago we would be talking about an England pack without Jamie Peacock, Adrian Morley and Gareth Ellis, three of the stalwarts of the team? The camaraderie looks good and England have got a good chance.
French: Steve McNamara has been working with his players for a long time. The pack and three-quarter line is good but the conundrum will be the halves and the hookers and how he utilises the interchange bench.
Wilkin: For England to win, they need Kevin Sinfield and Rangi Chase to play at a level they haven't done internationally before.
Jones-Buchanan: We have some great players and Kevin Sinfield is the best general I have ever met. They need to go there, play a nice statistical game, do the hard work but with a bit of flair as well and get a bit of the rub of the green.
Who will win?
Woods: England, but they are probably third favourites behind Australia and New Zealand. However, anything is possible, as we saw at the last World Cup when New Zealand shocked Australia in the final.
French: Everyone says Australia because they are dominant and have so much strength in depth. They are a top side but I fancy England.
Noble: I think it will be an Australia v England final - but ask me on the day who I think will win - hopefully England, but it will definitely be a tough challenge.
Wilkin: Having been part of the set-up, England are the best prepared team and I believe they will win.
Crabtree: We'd all like it to be England but it won't be that easy and the experience that the NRL-based players have got could be crucial.
Jones-Buchanan: England have prepared well and I can see Kevin Sinfield lifting the trophy on 30 November.