Wigan to replace London Broncos in Capital Challenge
Last updated on .From the section Rugby League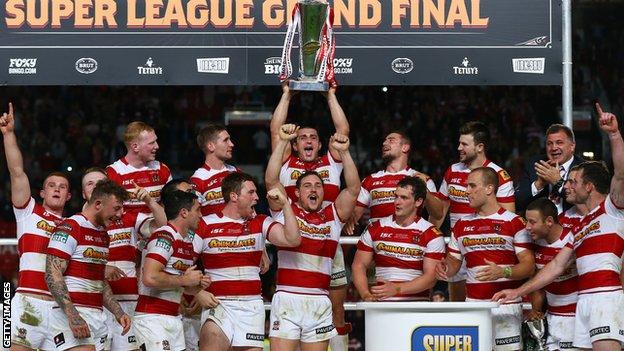 A Wigan Warriors XIII will take on the London Skolars in the 2014 Capital Challenge match.
The Capital Challenge, played in the City of London, has traditionally seen the Skolars face London Broncos.
However, the Broncos are yet to confirm their future plans, with no home venue arranged for next year and no new players signed.
"Wigan have shown a real appetite for supporting the game in the south," said Skolars general manager Howard Kramer.
London's Super League side has taken part in the Capital Challenge, which is held in the grounds of the Honourable Artillery Company, since the match was first staged in 2005.
"It became apparent the London Broncos might not be able to fulfil the fixture this year as they have quite a big agenda in trying to sort out a new venue and restructuring," Kramer told BBC London 94.9.
"It is an annual fixture for us and an important part of our calendar and budget as well. We decided to speak to a couple of Super League clubs and it was all about timing.
"We have had good relations with Wigan over the last couple of years.
"This represents a real challenge and opportunity for Joe Mbu's squad to pit themselves against some of the finest young talent in the country."
Wigan rugby manager Kris Radlinski welcomed the opportunity to take part in the match.
"Wigan has a huge fan and corporate support in the South and it will be great for them to see a Wigan XIII play in build-up to the new season," he told the Wigan website.
"The buzz and excitement of the World Cup has captured everyone's imagination and both clubs are confident of a big crowd for this prestigious fixture."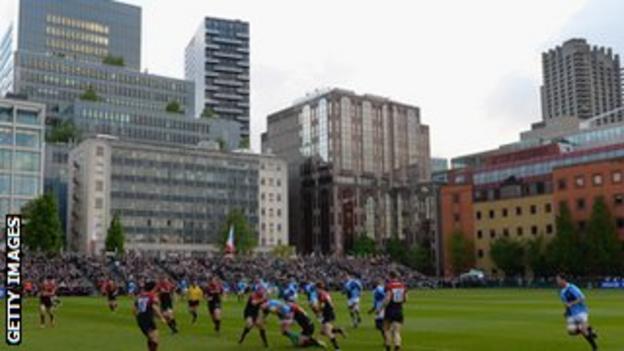 Wigan won the Super League Grand Final this year, along with the Challenge Cup, and will compete in the World Club Challenge next year.
"Everyone is aware of Wigan's phenomenal talent pool and we are very excited to have the opportunity to play this fixture, especially at such an iconic sporting venue," Kramer added.
"It is a high-profile game for us and one that has already attracted lots of attention.
"It should be noted that is still our intention to arrange our traditional match with London Broncos in January and we'll make an announcement on this fixture in due course."
BBC London 94.9 reports London Broncos are still working on a deal which will ensure their Super League status for 2014.
"It is really important for London rugby league and rugby league in general to have a Super League club in the capital," Kramer said.
"My understanding is there is still work to be done and they are working very hard behind the scenes to find a solution so that they are playing Super League next season. Our thoughts are with them."
The 2014 Capital Challenge match will take place on Friday, 24 January with a 14:00 GMT kick off.