Wakefield Trinity Wildcats re-sign prop Richard Moore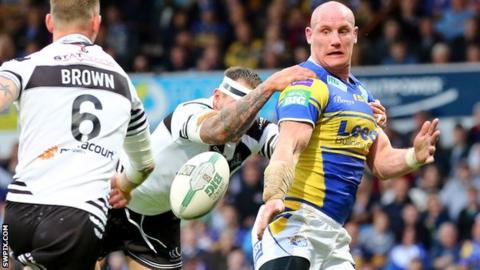 Wakefield Trinity Wildcats have re-signed former Leeds Rhinos prop Richard Moore on a one-year deal.
The 31-year-old, who made 92 Super League appearances for the Wildcats between 2007 and 2010, left the Rhinos by mutual consent last month after two seasons at Headingley.
He told BBC Radio Leeds: "I feel like I played my best rugby with Wakefield so as soon as I knew they were interested I was happy to do a deal.
"I can't wait to get started now."
Moore added: "It's a lot of pressure off me. I've got Crohn's disease and one of the biggest things that sets that off is stress. It's a relief to be able to just concentrate on pre-season now.
"A club in a lower league offered me a three-year deal that would have involved coaching too but I still think I have something to give at Super League level."