Bradford Bulls coach calls Super League relegation plans 'rubbish'
Last updated on .From the section Rugby League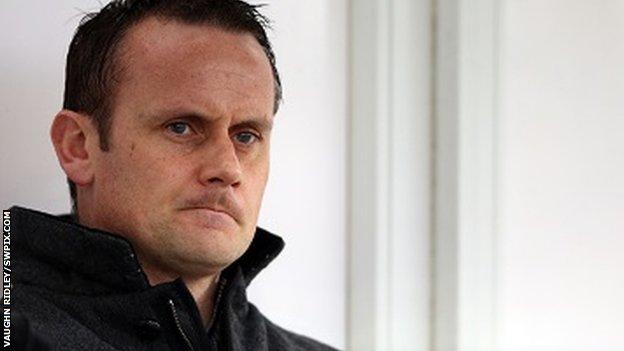 Plans to relegate two teams from Super League this season are "rubbish", according to Bradford Bulls coach Francis Cummins.
Cummins told BBC Radio Leeds: "I think it's rubbish personally.
"My concern is we'll take our focus off promoting young players because teams will be worried about relegation."
He added: "Teams could take money out of their academy and put it into signing a player hoping they won't get relegated.
"I just don't think it's thought through. It needs to be worked towards but there has to be criteria because we haven't got the clubs to do it. There are no teams from underneath who could come up and be mid-table.
"I think it's more of an idea for the television companies than the sport as a whole."
Relegation was last used by Super League in 2009, with a licensing system replacing it thereafter.
The Bulls have endured a difficult pre-season with the club admitting they are in financial difficulties for the second time in two years, having spent two months in administration in 2012.
Despite the concerns off the field Cummins does not believe that simply avoiding relegation should be the club's target.
"Finishing third-bottom is certainly not a good goal for me. That's not what I'm aiming for," he said.
"The players and the staff, especially those who were made redundant and worked their notice, have been tremendous and if we can keep that spirit we can achieve whatever we want.
"It's not been a difficult spell for me because of the great attitude the players have shown. I would have forgiven people for wanting to go but nobody has."
Bradford start their season with a home match against Castleford on Sunday, 16 February.