Wigan Warriors: Ian Lenagan blasts Super League TV deal
Last updated on .From the section Rugby League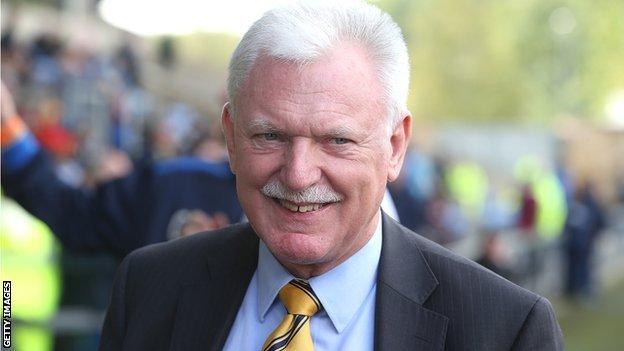 Wigan Warriors chairman Ian Lenagan has questioned the wisdom of the new Super League television deal.
The Super League last week revealed a new five-year deal worth around £200m, to begin when the current contract expires at the end of 2016.
"It is a dreadful commercial decision to be agreeing with three years to go on the current deal," said Lenagan.
"We are now shut out from any increase in the value of broadcasting rights over an eight-year period."
The current deal is worth £127 million but, despite the increase of around £73m, Lenagan sees it as a missed opportunity.
"Super League should have achieved considerably more than that from committing the next eight years, or should have extended for two years only, leaving us then able to renegotiate for 2017-21 in what appears to be an increasingly competitive market in favour of sellers," he told the League Express.
The Warriors chief is also angry that clubs were given only 24 hours' notice of the meeting to discuss the deal and a limited amount of time to discuss the details.
"I regret immensely that, under the pressure of time and a stated desire for some unanimity, I voted Wigan in favour of accepting the deal because it was clear that financially challenged clubs would support it," he said.
"I awakened the next day and regretted immensely my voting which - given time to consider properly - would have been strongly against this particular deal.
"I also resent being coerced into taking an immediate position on something that is so vital for the future of the game."
Super League clubs are set to share more than £146m of the new deal, with £14.5m going to the second-tier Championship and £1.8m to Championship One.