Rob Worrincy: Halifax winger's bets ban increased to nine months
Last updated on .From the section Rugby League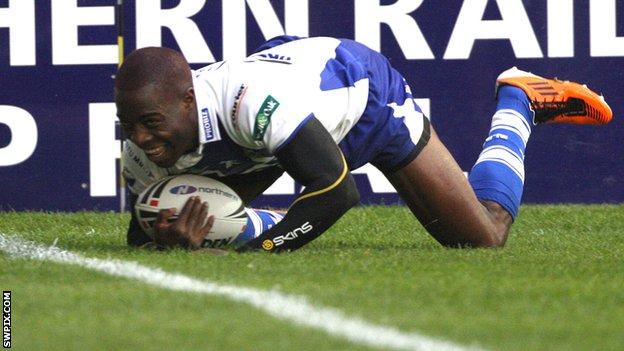 Halifax winger Rob Worrincy has had his suspension for breaching the Rugby Football League's rules on betting increased to nine months.
In March, the 29-year-old admitted placing a series of bets, including on matches in which he played, between May 2012 and September 2013.
He was banned for six months, but new evidence was heard at his appeal against the punishment.
Worrincy is now banned from the game until 24 December.
He was found to have placed 15 bets on matches involving Halifax, 12 of which he played in - a number of the bets against his own side.
In February, Batley Bulldogs duo Johnny Campbell and Ayden Faal were banned for 12 and six months respectively for betting offences, before having their sentences reduced on appeal.