Wakefield re-sign half-back Tim Smith from Salford Red Devils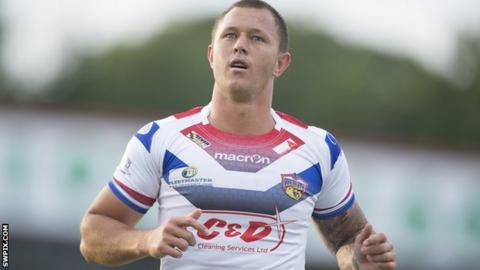 Super League club Wakefield have re-signed half-back Tim Smith on a one-year deal from Salford Red Devils.
Smith, 29, left the Wildcats for the Red Devils last September but returned to Wakefield on loan in June.
"Over three years, with a little break, he has been very important to this team," coach Jamie Webster told BBC Radio Leeds.
"We've all had to be patient but we are very happy that Tim is going to be playing for us."
He added: "It's pretty apparent that Tim feels comfortable playing for us and I'm glad we've got it sorted.
"When Wakefield have played well, it is generally because Tim has had a good game."