Gareth Hock: Leigh forward cannot face Salford in Challenge Cup
Last updated on .From the section Rugby League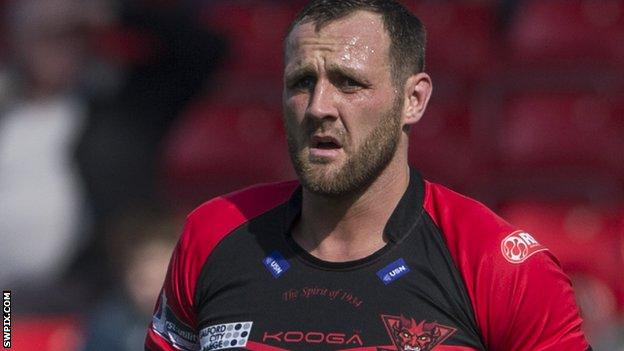 Salford Red Devils owner Marwan Koukash has revealed that Leigh forward Gareth Hock will not be able to face his former club in the Challenge Cup.
He joined Championship side Leigh a few days after he left Salford.
"As part of his release agreement that he signed with us, it was agreed that he couldn't play any competitive games against us," said Koukash.
"Gareth was fully aware of that. The discussions were with Gareth and his agent and, from what I'm hearing, Leigh were made aware of the clause.
"It's in black and white and agreements are made to be respected."
The former England forward reached a deal with Salford that he would be unable to face them in a competitive game until the end of 2016, which is when his Red Devils contract would have expired.
Salford travel to Leigh in the fifth round of the Challenge Cup on Saturday, 18 April.