Gareth Hock: Leigh forward can face Salford in Challenge Cup
Last updated on .From the section Rugby League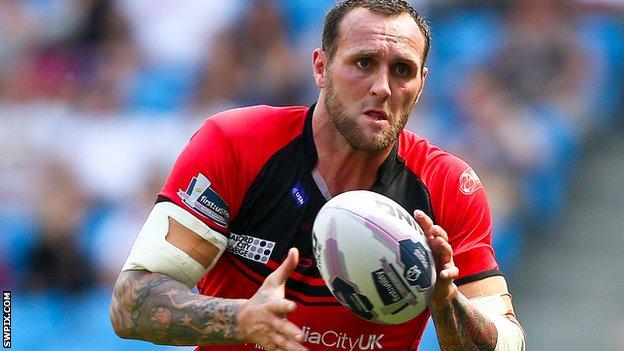 Leigh have said Gareth Hock will be available to face former side Salford in the Challenge Cup on Saturday, despite the threat of legal action.
But the Red Devils said the 31-year-old would break a settlement agreement if he played against them.
"Leigh and Gareth have sought legal advice and on the basis of that advice consider that Gareth will be available for selection," read a Leigh statement.
Former England forward Hock left Salford after receiving a six-game ban for twice recklessly using his knees.
At the time, Salford owner Marwan Koukash stated Hock could not face the Super League side until the end of 2016 - when his contract was due to expire.
But Leigh director of rugby Derek Beaumont told BBC Radio Manchester that he had no knowledge of the former England forward's agreement with Salford.