Drug ban for Featherstone forward James Lockwood
Last updated on .From the section Rugby League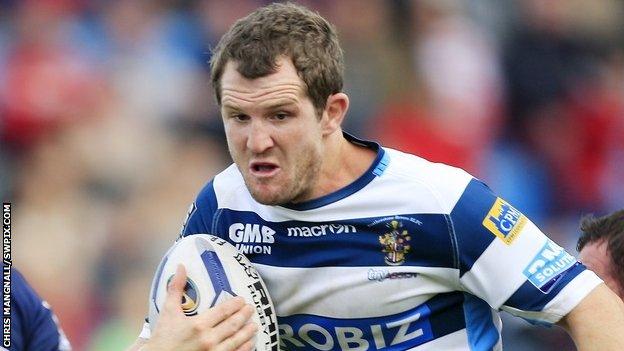 Featherstone Rovers forward James Lockwood has been banned for two years after breaching the Rugby Football League's anti-doping regulations.
The 29-year-old tested positive for GHRP-2 (Pralmorelin), a growth hormone releasing factor, in an out-of-competition test last November.
The prop or second row is suspended from all sport until 2 March 2017.
Lockwood last appeared for Featherstone in the 40-4 Championship defeat by Bradford Bulls in March.
He is the first player to be banned in the UK for the use of Pralmorelin, a synthetic stimulator of growth hormone production and believed to play a role in bone and muscle growth, as well as injury recovery.
Lockwood is the second Featherstone player to receive a two-year ban for a doping offence in recent months, following confirmation of Shaun Pick's suspension in February.
A club statement said: "Featherstone Rovers would like to reaffirm its support of the RFL and UK Anti-Doping testing process and the success it is having in ridding the sport of those who seek to gain an unfair advantage both in and out of competition.
"Both of the recent suspensions were the result of UKAD tests in November 2014 and all players have once again been reminded of their responsibilities to themselves, their team-mates and most importantly our club.
"Whilst those players who test positive face a lengthy spell away from the game, it is the club's image which is tarnished and as such we will do everything possible, in partnership with the RFL, to advise and educate players as to the harm they can do their bodies and their career should they choose to follow this path."