Super League clubs vote for marquee player rule from 2016
Last updated on .From the section Rugby League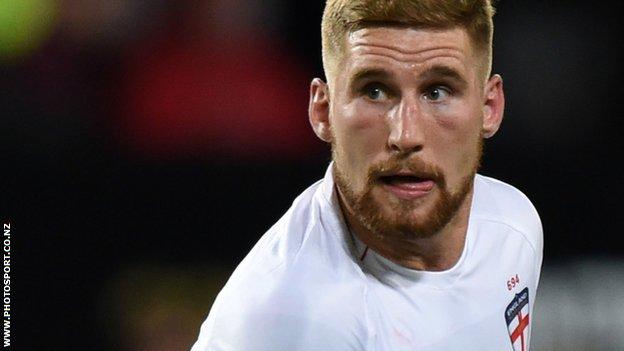 Super League clubs have voted for a marquee player rule to come into force in 2016, which will allow teams to make top signings with part of their finances outside the salary cap.
The proposal, twice rejected, was approved at the league's Annual General Meeting in Manchester on Wednesday.
Currently the cap of £1.85m per club must cover the salaries of the whole playing squad.
Salford owner Dr Marwan Koukash tweeted: "Fantastic day for SL."
Under the new amendment, clubs will have the option of signing a marquee player whose value under the salary cap will be £100,000 if club trained, or £175,000 if non club-trained.
For example, Sam Tomkins' move from New Zealand Warriors back to Wigan is a deal that could have happened under the marquee player system, and would have cost the Warriors £100,000 on their salary cap as he came through their academy system.
However, any sanction relies on clubs meeting financial criteria with the Rugby Football League regarding income and expenditure.
Clubs in Super League, such as Salford and Warrington, have been keen to bring in a marquee player rule in order to attract top talent from the National Rugby League in Australia and New Zealand, as well as retain the best players amid interest from the NRL and rugby union.
Super League chief executive Nigel Wood said: "I would like to congratulate the clubs on both their foresight in approving the marquee player proposal and for the mature and responsible way in which they have reached their decision.
"The clubs recognise that the salary cap continues to have an important regulatory function and the marquee player allowance provides a level of flexibility that will benefit both Super League and the wider sport.
"The ability to recruit one marquee player each will enable the clubs to enhance the talent pool within a competition which has a proud record of developing outstanding world-class talent."