Ian Lenagan: Wigan Warriors plan more London 'home' games
Last updated on .From the section Rugby League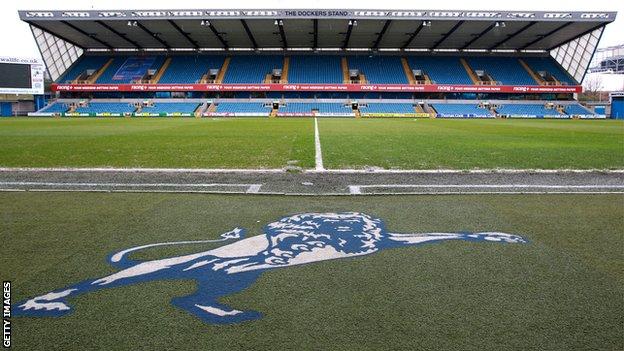 Wigan Warriors chairman Ian Lenagan plans to host further 'home' games in London after a "successful" first fixture at The Den, home of League One football side Millwall.
The crowd was the biggest for a Super League game in London in nine years.
"We drew the line at 4,000 and said below that was a failure and above was a success," Lenagan said.
"We'd like 10,000, we'd like 12,500 and we'd like 15,000, and in year two and year three and year four I'm sure that will happen because it's our intention to continue after today's success with the experiment of London.
"Millwall has worked extremely well. It's a lovely stadium, the atmosphere is superb. The way it's been branded has worked extremely well and they've loved having us here."
Despite being pleased with Saturday's attendance, Lenagan admitted the club is unlikely to play another Super 8s fixture in London next season.
"We've got to discuss it with our fans, look at the financial returns of the investment we've put in and discuss it with the RFL," Lenagan told BBC Radio Manchester.
"I suspect that what we will do is play a game next year in the regular season rather than in the Super 8s."