South Sydney Rabbitohs pair leave hospital after overdose
Last updated on .From the section Rugby League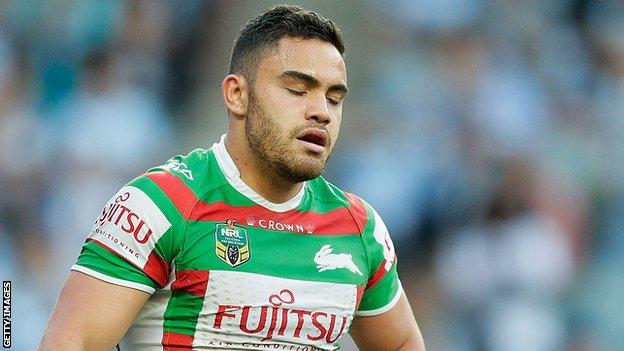 Two Australian rugby league players who ended up in intensive care after overdosing on painkillers have apologised for the upset caused.
Dylan Walker and Aaron Gray, who play for National Rugby League side South Sydney Rabbitohs, left the city's St Vincent Hospital on Friday.
They were admitted on Tuesday after taking too many painkillers while watching films at Gray's home.
"We would like to apologise to all our family and friends," Gray, 21, said.
"We've learned from our mistakes," he added.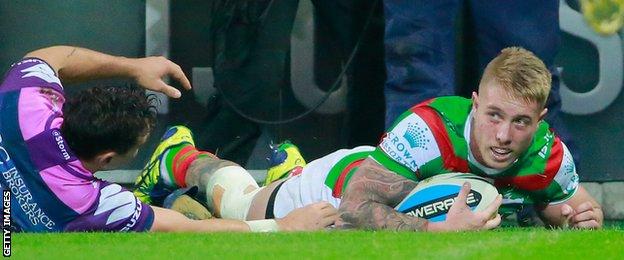 Walker, 20, added: "We hope everyone can take a lesson out of this."
Both players had been prescribed medication following surgery on injuries ahead of pre-season training - Gray on his right knee, and Walker on his left hand.
Rabbitohs chief executive John Lee suggested that drug testing in Australian rugby league needed to be improved amid concerns that prescription drugs were being widely abused.
Lee said: "Ultimately what is in place is good but it's not the best in the world."
However, Lee said that there is no evidence of illegal drug use by Walker or Gray.
"There has been a lot of media speculation and I can confirm that there aren't illicit drugs involved here," he said. "These were boys up late at night, watching movies and they took too many of a prescription drug."
The incident prompted the NRL to launch an inquiry into the incident, while Lee said the club was still investigating how the pair came to overdose on the drugs.