Sam Tomkins: Wigan & England full-back missed home comforts
Last updated on .From the section Rugby League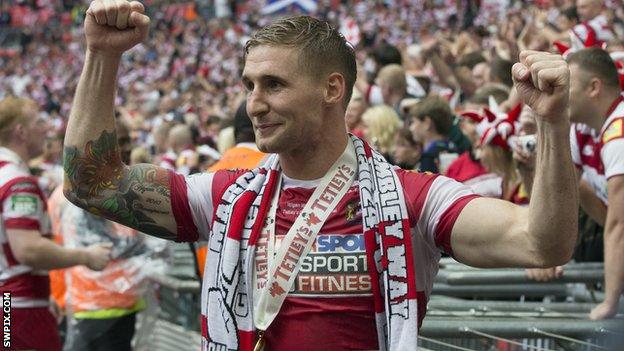 Wigan Warriors full-back Sam Tomkins has said his "love" for his home-town club was the major factor in his return to Super League.
The 26-year-old spent two years at New Zealand Warriors after moving to the NRL side for a world-record fee.
The England international agreed a return to the Warriors last April for a fee "in excess of £200,000."
"When I went over there I never planned on staying for the rest of my life," he told BBC Radio Manchester.
"I just wanted to go for a new challenge for a while and come back, and I got that.
"The chance for me to come back was when [Wigan rugby director] Kris Radlinski called me and explained that they'd like me back.
"We were talking originally for 2017 and then he said 'what about 2016?' and when I thought about what I missed back here, it seemed right.
"Two years is a long time to be away from something you love, and the place you love, so I feel like I've made the right choice."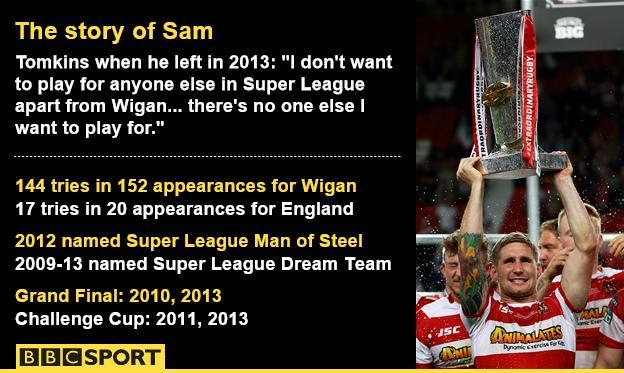 Tomkins will miss the first couple of months of the season because of a long-term knee injury that forced him to miss England's series win over New Zealand in the autumn, but hopes to be back "sometime in April"
He added: "I hope I've learnt some stuff over there.
"I've been playing against some tough defences and tough teams and learning to adapt my game a little bit, so hopefully I can bring some of that back.
"I miss being here, I miss lifting trophies - the boys here have been frustrated in the last two years being so close to silverware. And I've been watching two years as a fan - that was horrible as well.
"We're ready for some silverware, we've missed it for a while and we're due some."