Scott Moore: Wakefield Trinity continue to investigate player after being re-bailed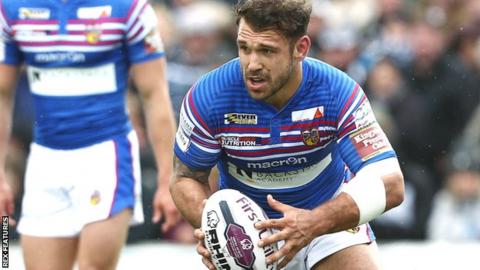 Wakefield's Scott Moore has been re-bailed after his arrest on suspicion of assaulting a police officer and theft.
The Super League club are continuing an investigation, and chairman Michael Carter declined to comment on whether the hooker has been suspended.
The 28-year-old was arrested in October following a "significant struggle" in Leigh which left an officer involved with a broken wrist.
He has been re-bailed until 10 March, after the start of the 2017 season.
Greater Manchester Police say they used a Taser during the incident, which began when a car was spotted driving at speed in Wigan.