Rugby League World Cup 2017: England to play Perth warm-up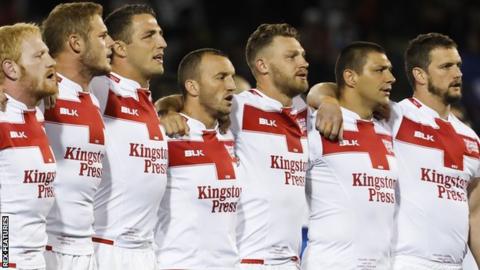 England will play a warm-up game in Perth against a team from the Affiliated States Championship before their first World Cup match in October.
The match will take place during a 10-day training camp ahead of the opening game of the World Cup against Australia in Melbourne on 27 October.
Wayne Bennett's team also face Lebanon and France in World Cup Group A.
England honed their preparations with five tries in a 30-10 victory over Samoa in Sydney last week.
National team manager Jamie Peacock stayed on in Australia after that match to apply the finishing touches to their World Cup plans.
"I've been to six airports in six days - Sydney, Auckland, Wellington, Christchurch, Melbourne and Perth - to check out all the hotels, venues and training facilities we're going to be using in the World Cup and every possible route England could go down," he said.
The Affiliated States Championship is an annual rugby league competition run by the Australian Rugby League involving the four affiliated states - Victoria, South Australia, Northern Territory and Western Australia - plus the Australian Police and Australian Defence Force.