John Duffy: Former Swinton Lions boss named Featherstone Rovers head coach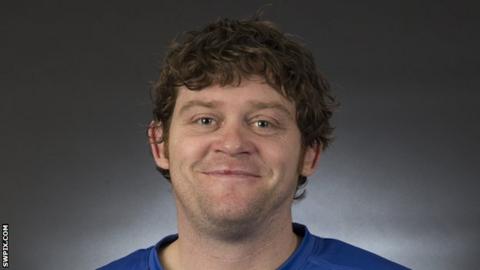 Featherstone Rovers have appointed John Duffy as head coach following the departure of Jon Sharp.
Duffy, 37, has joined the third-placed Championship side on a one-year contract after leaving Swinton Lions.
The Scotland assistant coach will lead Featherstone in their final league game against Toulouse on Saturday before the upcoming Super 8 Qualifiers.
"He is a fantastic coach and we are very excited to see how his reign here unfolds," chairman Mark Campbell said.
"We believe he has done a remarkable job in extremely difficult circumstances at Swinton and he deserves a great deal of credit for his efforts there."
Duffy, who played for Leigh, Widnes and Salford during a 16-year playing career, has been replaced by his former assistant Stuart Littler at fellow Championship side Swinton.