Marwan Koukash: Former Salford Red Devils owner agrees to write off debt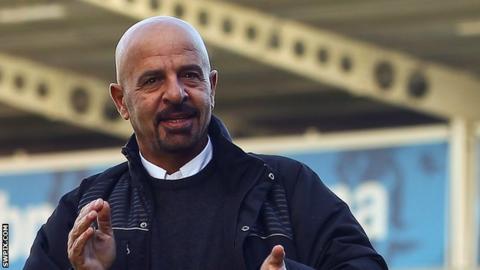 Former Salford Red Devils owner Dr Marwan Koukash has agreed to write off debt owed to him by the club.
The move comes after the club announced they look "increasingly vulnerable" after 59-year-old Koukash handed control to a community trust in 2017.
Director Andrew Rosler added the deal was conditional on the club self-financing during this season and next.
"It is an amazing gesture to write off such a large amount of debt," Rosler told the club's website.
"But Marwan is testing the fans and the whole community to do its bit and prove him wrong."
The club, who are currently eighth in Super League, say they need help to raise additional capital to build their squad for next season.
Koukash, who has not asked the Red Devils for repayment on the debt owed since his departure, has also offered to match all half season tickets that are sold for the rest of this season.
The Red Devils have introduced the half tickets for the remainder of the season in order to raise additional short-term funds.