Adam Cuthbertson: Prop continues as Leeds Rhinos Women head coach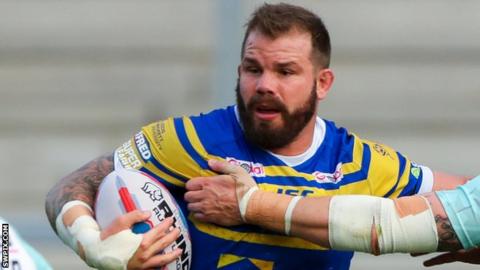 Leeds Rhinos prop Adam Cuthbertson has agreed to continue as head coach of their women's team in 2019.
The 33-year-old led the side to their first Super League Grand Final in October, narrowly losing to Wigan.
But they did complete a double by winning the Women's Challenge Cup and League Leaders' Shield.
"I really enjoyed my first season and was so proud of the team and all they achieved," he said. "I'm excited about how the team are progressing."