Marwan Koukash: Ex-Salford Red Devils owner writes off debt owed to him by club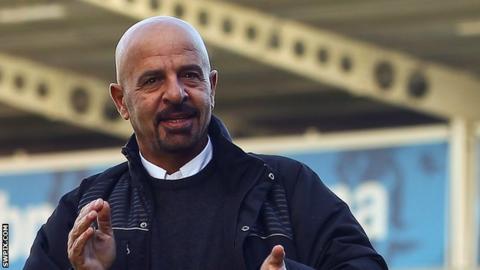 Former Salford owner Dr Marwan Koukash has written off the outstanding debt owed to him by the Red Devils, the Super League club has confirmed.
The 59-year-old initially made the pledge in May after the club said they looked "increasingly vulnerable" following Koukash's decision to hand control to a community trust in 2017.
"I hope the new board will use this opportunity to attract fresh investment into the club," said Koukash.
Salford finished 11th last season.
However, they retained their place in Super League for the forthcoming season by finishing top of the Qualifiers.
In a statement, Salford, whose fundraising initiatives include a squad builder scheme in which fans can contribute towards the assembly of the playing squad, thanked Koukash for "this fantastic gesture".
"He has been a huge supporter of the club, both as a fan and as a financial benefactor, and this is something the club his hugely appreciative of," they added.