International Board backs British Olympic sevens team
Last updated on .From the section Rugby Union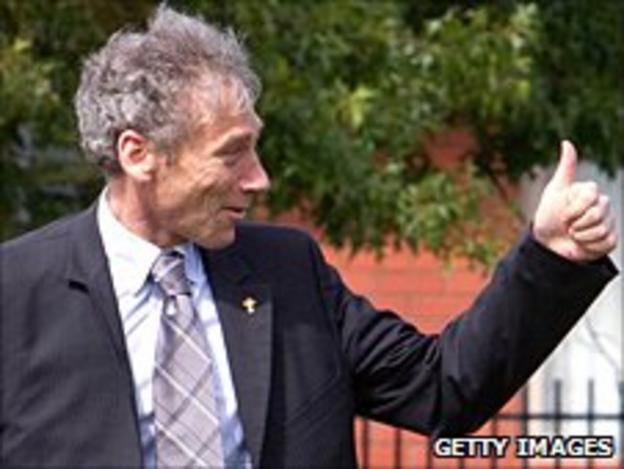 The International Rugby Board says it is happy for there to be a combined British team when rugby sevens makes its Olympic debut in Rio in 2016.
The idea of a British football team at the 2012 London Games has caused much debate but IRB chief Mike Miller said he did not see a problem for rugby.
"We already have a template in the British and Irish Lions," he stated.
"We've said to the unions it's your decision - you come up with a proposal, as long as it's fair we'll be happy."
With only a year to go to the 2012 London Olympics, there is still no solution to the question of how any possible combined British football team would be comprised.
The individual home nations are wary about anything which could be seen to undermine their separate status in the eyes of football's international governing body Fifa.
But Miller commented that the way the home unions were used to co-operating in rugby meant a similar scenario was unlikely for sevens.
He said a number of options were available, including one country representing the whole of Britain, a squad divided four ways or just picking the best players available.
"We hope they'll have it sorted out by the end of the year. The unions work together very well," he explained.
A report has shown a 19% increase in participation in rugby union worldwide since the 2007 World Cup, with growth in non-traditional playing areas like Africa (33%) and continental Europe (22%) having a big impact.
IRB chief Bernard Lapasset felt the prospect of rugby sevens in the Olympics was a definite contributory factor.
"We are noticing the boost that Olympic inclusion has given rugby," said Lapasset.
"We are excited by the opportunities that are now being presented to our member unions through National Olympic Committees as we count down to Rio 2016."