Stuart Gallacher warns over Welsh players' money call
Last updated on .From the section Rugby Union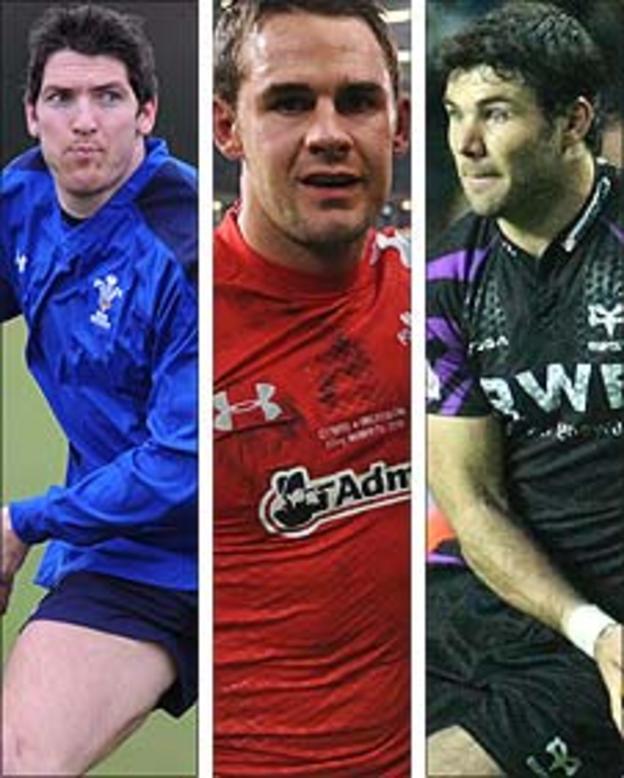 Welsh regional rugby boss Stuart Gallacher has stepped into the debate over the player drain to France.
Gallacher is chief executive of the body representing Wales' four regions.
He sympathises with Johnson, but doubts the WRU can find those extra funds and said: "At the moment there is no extra finance in the game."
Phillips is now poised for a possible move to France where Toulouse are understood to be interested in signing him.
If so, he would join fellow Welsh and British and Irish Lions Gavin Henson, James Hook and Lee Byrne in the French exodus.
But in the wake of Johnson's plea for direct action from the WRU, Gallacher pointed out that Regional Rugby Wales and the governing body are 18 months into a five-year agreement that was intended to underpin the professional game's finances.
That agreement increased the regions' annual funding by £2.4m to £6m between them with extra funds coming from the competitions in which they play.
Gallacher says there may be means of adjusting the way money is allocated to encourage other top players to remain with the Ospreys, Cardiff Blues, Scarlets and Newport Gwent Dragons.
But he told Scrum V: "It's an open market. At the moment the challenge is from a minority of French clubs.
"It doesn't now seem to be coming from the English clubs because of their salary cap. Many, many years ago before it went professional the threat came from rugby league so it's always been there.
"It's always been that players have left Wales to seek their fortune so I don't see it any different now to be quite frank.
"We can't do it overnight because obviously we all have, I suppose, about 50 players in each region contracted.
"There may be different ways of doing the contracts in future. But at the moment there is no extra finance in the game.
"Whether we can shape what we've got in a different way remains to be seen."
Gallacher also dismissed Johnson's call for the regions to be allowed to bring in an increased number of overseas and non-Welsh qualified players.
The ex-Scarlets boss said: "Now I don't see that [bringing in more overseas players] as the way forward personally.
"I think the Ospreys are doing a good job, of course, in developing their own youngsters.
"And I think all four regions have to work as hard as they can on that development rather than looking overseas again.
"Because quite honestly the overseas player is expensive, the best ones are in the World Cup anyway - they wouldn't be available until November/December - so no I don't think that's the way forward.
"As I've just said there is no more money - you'd have to ask the WRU that.
"But from our meetings and our negotiations with the agreement, they did their level best to come up with the package they did.
"So there may be one or two ways we could perhaps shape the agreement a little bit better.
"I can't give examples because they are private discussions."