Bob Crooks slams 'moronic' Cambridge
Last updated on .From the section Rugby Union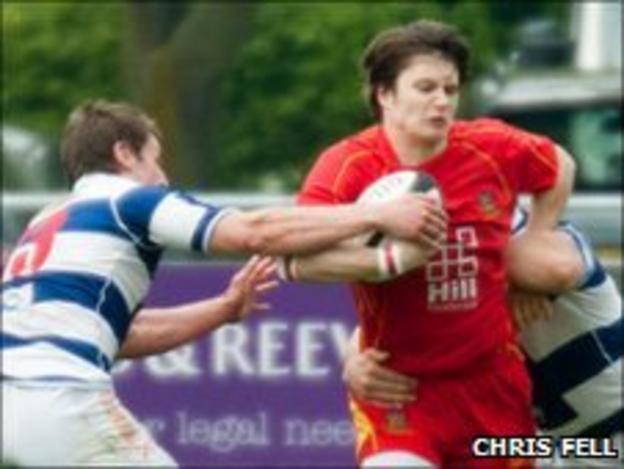 Cambridge director of rugby Bob Crooks has expressed his anger with his side's performance in Saturday's National One defeat by Tynedale.
A last-minute Allen Rogers try cost Crooks' men in the 37-32 loss at West Renault Park.
The result brought to an end a three-game winning run for Cambridge.
"We had a moronic attitude towards possession, we must have given away 20 sets of possession," Crooks told BBC Radio Cambridgeshire.
"We've got our full-back throwing the ball to blue and white shirts.
"With due respect to under-8s, it's under under-8s stuff."
Cambridge still sit third in National One after a campaign dogged by financial uncertainty and injury concerns.
And Crooks has warned his men they could tarnish all their good work with a sloppy finish to the season.
"They get enough done for them so they need to change their attitude," he said.
"They need to be a little bit tougher and a bit more physical for next week, otherwise what will be perceived as a really successful season will be clouded by the end of the season."