New role for Andrew Hore at the Ospreys
Last updated on .From the section Rugby Union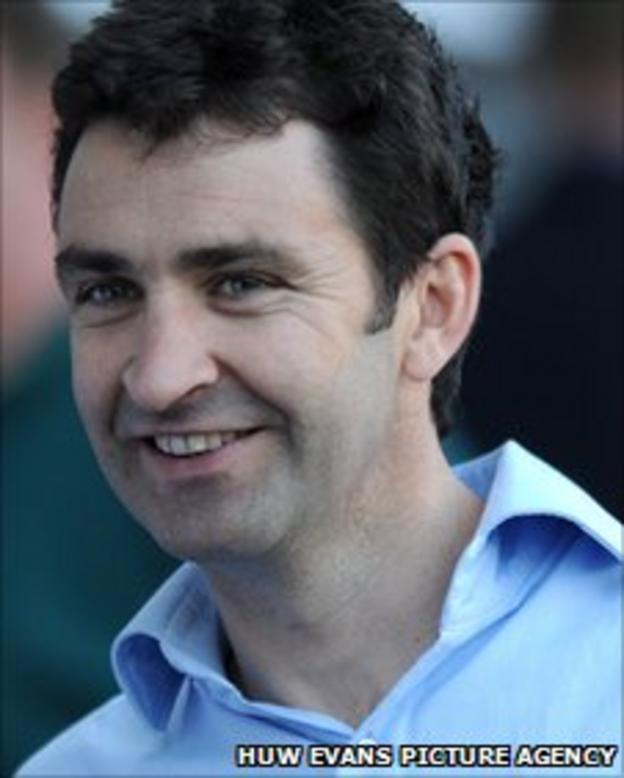 The Ospreys have confirmed Andrew Hore will take up the newly created post of chief operations officer following restructuring at the region.
The changes has taken place following a wide ranging review.
The region said the aim was to bring the two arms of the business, rugby and commercial and finance, closer together.
"It's an exciting opportunity for me that I can't wait to get started," said Hore.
In addition to the new post for Hore, director of coaching Scott Johnson and head coach Sean Holley will both take on additional duties.
Former team manager Dani Delamere has taken on the role marketing and events manager, accounts assistant Stuart Atherton has stepped up to take the post of accounts aanager, while Yarnie Guthrie joins the Ospreys as business development manager.
As chief operations officer, Hore will take overall day-to-day responsibility for operations at the Ospreys, reporting directly to managing directors Roger Blyth and Mike Cuddy.
In addition to developing an ongoing rugby plan, Hore will lead the teams responsible for marketing, sponsorship and merchandising.
Hore initially joined the Ospreys as elite performance director in February 2008 from the New Zealand Rugby Union, where he had been high performance manager.
"When the board approached me with a view to taking on responsibility for day-to-day operations at the Ospreys, I certainly didn't need to think twice about it," added Hore.
"There's still a lot of work to do on the rugby side, but it is pleasing to see how some of the development structures we've been able to implement are really beginning to have a positive effect, while the culture of the organisation continues to grow in the right direction.
"What this new role offers me is a real opportunity to bring both sides of the business together to really drive the organisation forward."
Thechanges at the Ospreys comes as a number of high profile players are set to leave the region at the end of the season.
James Hook and Lee Byrne will play in France next season while the Ospreys have confirmed they will allow Wales scrum-half Mike Phillips leave the region.