Saints' Andy Long set for Cambridge coach role
Last updated on .From the section Rugby Union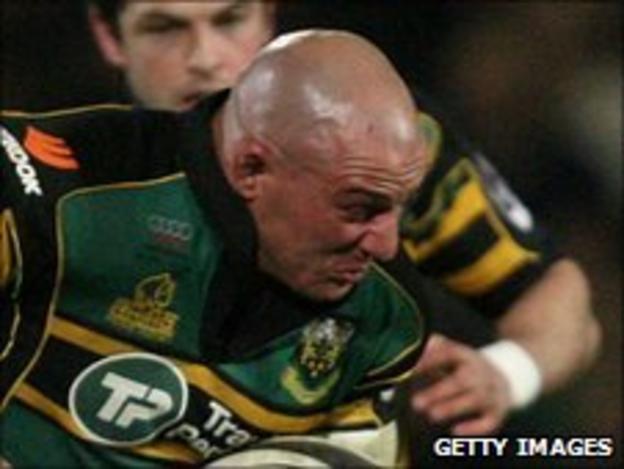 Cambridge will bring in Northampton Saints' former England hooker Andy Long as a forwards coach next season.
The 33-year-old, who has made 22 appearances for Saints, will still play at Franklin's Gardens.
Director of rugby Bob Crooks told BBC Radio Cambridgeshire: "He's getting to the end of his Premiership career and wants to get involved with coaching."
Crooks has also added Bryn Jenkins, Sam Dimmick, James Crozier, Mike Cade, Tom Fidler and Jarrod Taylor to his squad.
Number eight James Ingle, 20, returns to the National League One club on loan from Northampton, having played half of the campaign with Cambridge last season.
Second-rower Jenkins arrives from Cornish All Blacks, fly-half Dimmick is fresh from a career in France, props Cade and Fidler arrive from Peterborough and Newbury respectively, while South African hooker Taylor comes in from Chelmsford.
Crozier is a former Oxford University full-back who has Varsity experience.
Meanwhile Billy Robinson, Dan Mugford, Robbie Hurrell, Stewart Pearl and Alex Dodge have all been released from Grantchester Road.
But captain Darren Fox is set to share his playing duties with a new coaching role.
Long, who has two England caps, joined Northampton from Newcastle in 2009.
Crooks added: "He's been guided to us from Northampton because they think we're a pretty good club to be at, and the way we coach, play and manage."