RFU U-turn clears way for Sir Clive Woodward return
Last updated on .From the section Rugby Union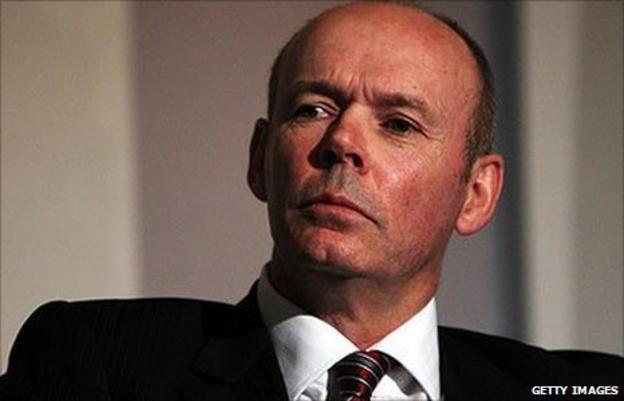 Sir Clive Woodward is back in the frame to return to English rugby after another Rugby Football Union U-turn over its new performance director role.
An emergency board meeting voted to instruct chief executive John Steele to reverse his decision to downgrade the role to exclude any involvement with Martin Johnson's England team.
Steele's actions had been seen as a move to block Woodward's involvement.
But the 2003 World Cup-winning coach will now be favourite to take the job.
The original job description for the role included a reference to responsibility for all representative teams, up to and including the senior team.
On Tuesday, an RFU press release insisted there had been a "misunderstanding" in terms of the scope of the role, and that the job description had been changed to remove the senior team from the performance director's remit.
The latest change in the situation sees the role reverting back to its original scope, and seemingly clearing the way for Woodward - who is understood to be on the shortlist despite not having formally applied for the position - to make a return to Twickenham.
BBC Radio 5 live rugby commentator Alastair Eykyn explained: "This has been a distinctly damaging episode for the authority of John Steele.
"On Tuesday the RFU management board unanimously agreed to water down the positon, removing the control over the senior England team.
"After an extraordinary day at Twickenham, and another hastily assembled board meeting, they've done another U-turn, with a slim majority dictating their revert to the orginal job description."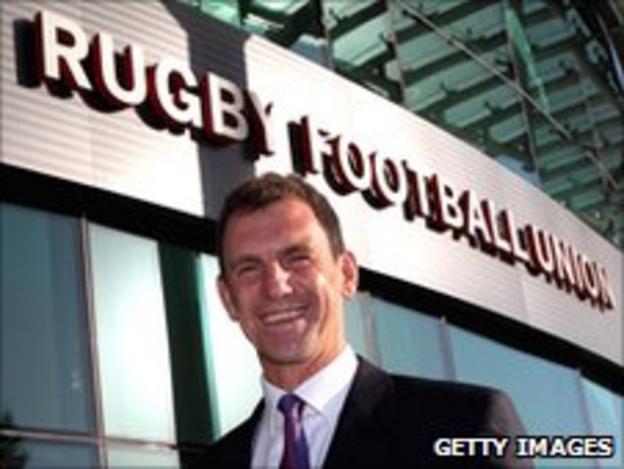 The new performance director will now act as line manager to the England head coach after this autumn's World Cup, and Eykyn described Woodward as "the hot favourite" to take the position.
Steele's future with the RFU is likely to come under pressure only 11 months after his move from UK Sport.
In his eyes, the England team manager - currently former England captain Johnson - would not have had to report to the new man, who would have been little more than a senior administrator.
This appeared to run in the face of the RFU mission statement to attract the best candidate in a worldwide search for a position touted as one of the most important in the game. And it effectively ruled the 55-year-old Woodward out of the running.
Woodward is director of elite performance at the British Olympic Association, a job he has held for the past five years following a spell working in football with Southampton.