Ospreys can be proud, says Alun Wyn Jones
Last updated on .From the section Rugby Union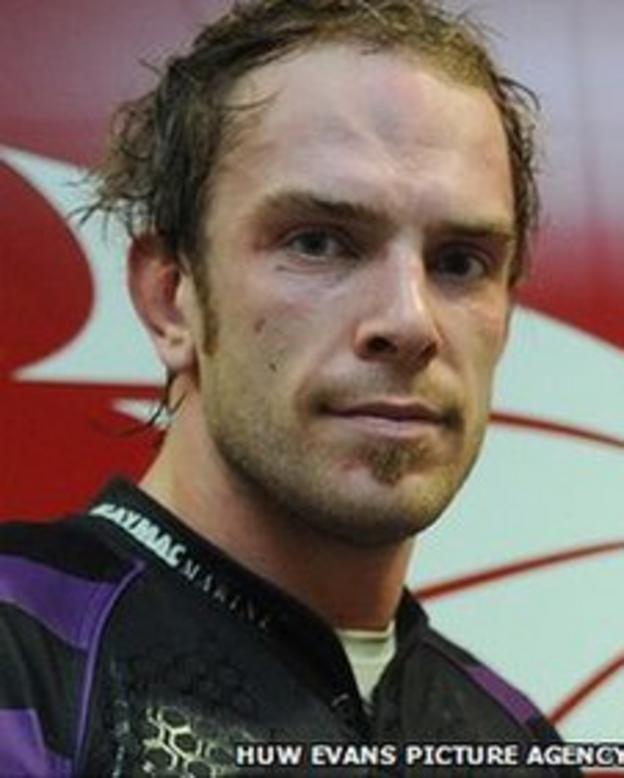 Captain Alun Wyn Jones insists the Ospreys have a bright future despite their failure to retain the Magners League title.
The Ospreys were beaten 18-11 by Munster at Thomond Park in the Mangers League semi-final play-off and ended the season without silverware.
And Jones admits the Ospreys have plenty of hard work ahead of them prior to next season.
"On the whole were very pleased with what we've achieved," said Jones.
"It was an achievement in itself getting to the play-offs. We said we wanted a definite defence of the title. We've had that … we've got to the play-offs.
"We were a game shy getting to the final so we can be proud.
"But there are deficiencies in our game that we'll put right next season.
"The academy's going well and there are a lot of boys coming through that are putting their right foot forward to be in the Ospreys side.
"The future's bright and we're looking forward to that."
Jones blamed skill levels for the reigning champions defeat at Thomond Park with Danny Barnes crossing for two try for Munster.
Despite a late comeback, which included a Richard Fussell try, the Ospreys could not secure the converted try that would have forced extra time.
"Early on if we're honest [our] skill levels probably let us down," said Jones.
"[We had] limited possession and what we did have we probably weren't wise with it.
"But we showed what we can do in the last twenty, thirty minutes when we kept the ball for periods."