Ben Cohen retires from professional rugby
Last updated on .From the section Rugby Union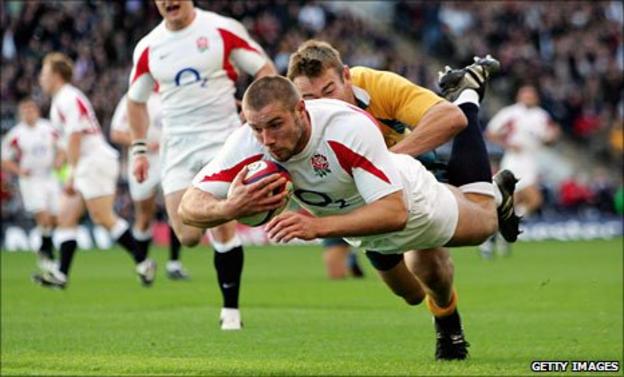 World Cup winner Ben Cohen has retired from rugby union at the age of 32.
Cohen believes he could play for two more years but instead will focus on the Ben Cohen StandUp Foundation, set up to tackle bullying and homophobia.
"I would never have imagined my career was going to move in this direction but here we are - it's happening," he said.
"I have reached the top in my sport. It has been an incredible journey and has put me in the privileged position I am in today to be able to work on these exciting new projects through the StandUp brand.
"As athletes, it is not enough just to have strong bodies. We must have strong characters and use our voices to support those who need and deserve it."
Sale's decision to release Cohen comes despite him being the club's player of the season.
Cohen learned the game at the Northampton Old Scouts club and aged 17 joined Northampton, where he was part of their 2000 Heineken Cup-winning team.
The 6ft 2in, 16st 3lb wing was rated by many observers to be one of the best players in the world in his position in the early 2000s and was part of the England team that beat Australia to win the 2003 World Cup.
The only members of England's team from the final still playing are Jonny Wilkinson, Steve Thompson and Mike Tindall, although Josh Lewsey made a brief comeback for Wasps this season and Jason Robinson has been turning out for Fylde at semi-pro level.
Cohen struggled after the tournament to recapture his best form and eventually left Northampton for French side Brive in 2007, before joining Sale two years later.
Off the field he has become a passionate advocate for equality.
His new venture is aimed at helping those in the lesbian and gay community who are struggling to come to terms with their sexuality, with rugby the vehicle.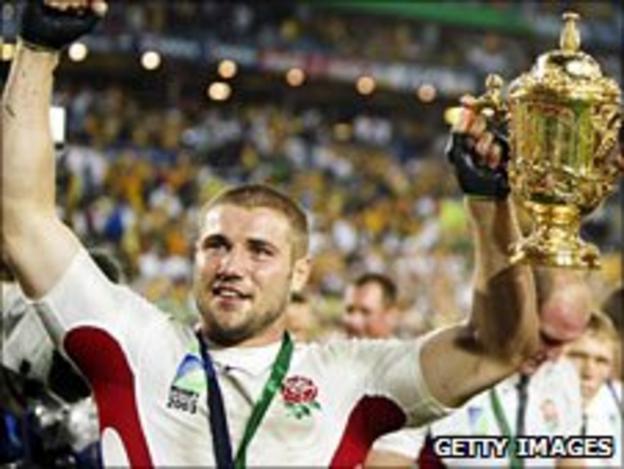 Cohen is heading to the United States on what is branded an "Acceptance Tour", visiting Atlanta, New York, Washington and Seattle to work with gay and gay-friendly clubs to raise funds and promote the anti-bullying message.
"It is incredibly exciting and we have so many plans in the pipeline to be able to make a difference," he said.
"In my view, rugby is a very inclusive sport. Everyone can get involved in one way or another, so I will be using it as a vehicle to drive my message of acceptance out to people from all walks of life, everywhere.
"There is a lot of work to be done. Attitudes need to change. Young people should not be bullied into taking their own lives. That is what is happening and it needs to stop.
"I would like to thank everyone who has supported me over the years. It has been an incredible journey and there are so many of you who have stuck by me through thick and thin. I really am grateful to all of you.
"I have friends who have known me since I was 17 years old and playing at Saints and new friends who are supporting my cause and standing up with me against bullying. You all hold a special place in my heart.
"I see this as the beginning of my new career and I have much work to do. The Ben Cohen StandUp Foundation is being officially launched at the beginning of our "Acceptance Tour" this coming week.
"I look forward to keeping in touch with everybody and am excited about standing up for equality and making a difference."