Leeds skipper Marco Wentzel signs for Wasps
Last updated on .From the section Rugby Union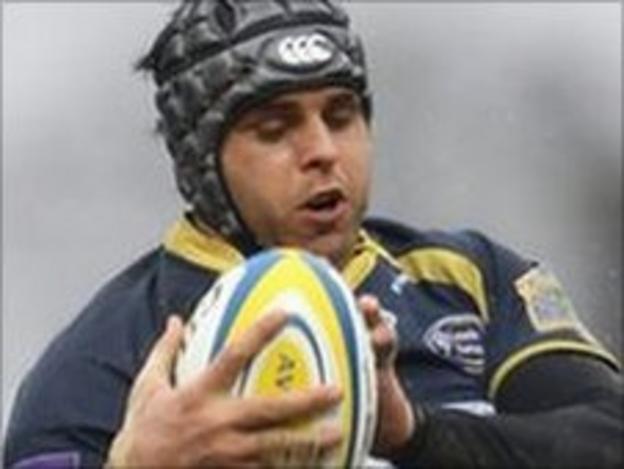 Wasps have made their 10th signing for next season by bringing in South African lock Marco Wentzel following his release by relegated Leeds.
The 32-year-old has spent the last four seasons in the Premiership, the first two of them with Leicester before moving to Headingley in 2009.
"It was a hard decision for me to leave Leeds," said Wentzel.
"But, on the other hand I am really looking forward to join a club with a proud history like Wasps."
Wentzel is the second player to leave West Yorkshire for west London, following the lead of England hooker Steve Thompson, whose move was announced on 2 May before Leeds' relegation was confirmed.
Wasps have also made eight other pre-season signings: Jeremy Castex (Narbonne), Ross Filipo (Bayonne), Nicky Robinson (Gloucester), Ryan Davies (Exeter), Chris Bell (Sale), Chris Mayor (Gran Parma), Jonathan Poff (Crusaders) and Simon McIntyre (Sale).
Wasps chief executive Chris Thomas is pleased with the signing of the twice-capped former South Africa international.
"Marco will be a fantastic addition to our pack for next season," said Thomas.
"We think it's really important that we have a balance between young talent and experienced senior players and he definitely fits the bill for the second part of that equation.
"He has much admired leadership qualities and we know that he is considered a fantastic professional in how he carries himself on and off the pitch."
Wasps have also added to their academy with the arrival of young prop Lewis Thiede from Doncaster.