Melbourne Rebels end Danny Cipriani's suspension
Last updated on .From the section Rugby Union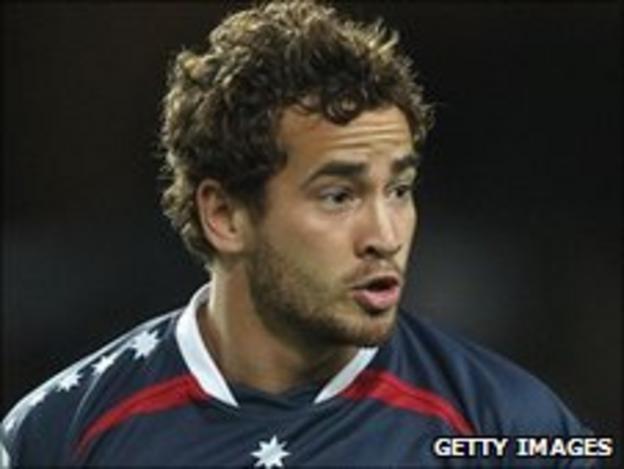 The Melbourne Rebels have lifted Danny Cipriani's suspension and the fly-half will be available for their Super 15 game against the Brumbies on Friday.
Cipriani, 23, who joined the Rebels on a two-year deal in 2010, has spent a month on the sidelines after breaching the Rebels' disciplinary code.
A statement from the Australian club confirmed: "Danny's suspension will be lifted. He has returned to training.
"He will be available for selection in this week's game against the Brumbies."
Cipriani, who has not played for England since 2008, has experienced highs and lows since moving to Australia from Wasps.
He was fined after being ejected from a nightclub for taking a bottle of vodka from behind the bar but then kicked a match-winning penalty in the Rebels' first-ever victory.
However, he was then suspended for breaching a team curfew and did not travel with the Rebels squad for two Super 15 matches in South Africa.
The Rebels have struggled in their inaugural season as a Super 15 club and are bottom of the standings with two games remaining.
Meanwhile, Canterbury Crusaders captain Richie McCaw is set to miss the rest of the Super 15 campaign after his troublesome foot injury flared up following their 17-16 defeat by Queensland Reds.
The New Zealand open-side flanker, 30, who had surgery on a stress fracture in his right foot in February, is being hampered by a screw that was inserted during the operation because it is irritating a bone.