Isa Nacewa and Jone Qovu reject Fiji World Cup chance
Last updated on .From the section Rugby Union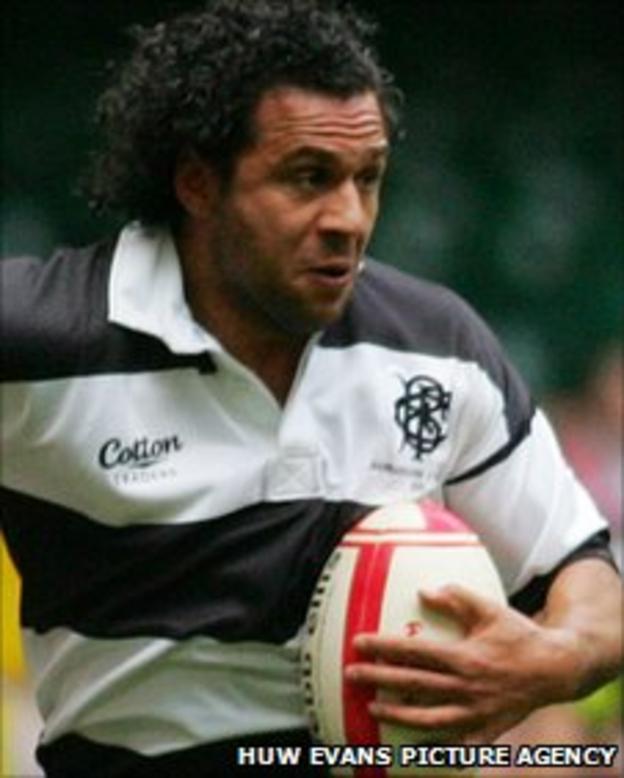 Wales will not have to face Isa Nacewa at the Rugby World Cup after he and number eight Jone Qovu turned down the chance to play for Fiji.
Afterwards the full-back admitted he had not decided on whether he would be available for the tournament.
But Nacewa has confimed his absence on the Fiji Rugby Union website.
He said: "My pregnant wife and my twin girls are my number one priority at the moment, however I wish the Fiji team and management all the best in the exciting year that follows and especially at the Rugby World Cup.
"Fiji has a competitive team at the World Cup and one that will go a long way."
Nacewa became the first foreigner to be voted Ireland Player of the Year for his efforts in helping Leinster win the Heineken Cup last season.
Racing Metro 92's Qovu also cited personal reasons for his decision.
"My wife is pregnant and my main focus now is looking after her," Qovu said.
"I am at ease with this decision as I know there are more than enough players around who can replace me."
Fiji coach Sam Domoni was sympathetic to the duo, saying: "Players, like Nacewa and Qovu, need to look after their young family's welfare and that's a priority for any player.
"The decision they've made is respected and we now need to move forward as a team with the players we have got."
Fiji kick off their Pacific Nations Cup campaign against Tonga at Lautoka's Churchill Park on 2 July. Another of Wales' World Cup opponents Samoa face Japan in the four-nation tournament's opening round.