National League One 'top five' is target for Jersey
Last updated on .From the section Rugby Union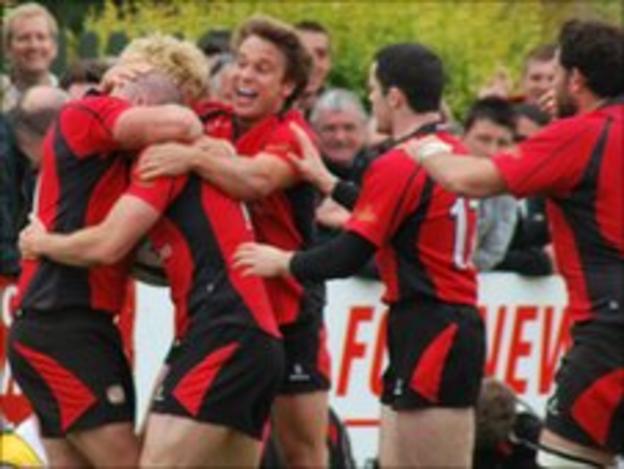 Newly-promoted Jersey could finish in the top five in National League One next season, claims the rugby club's chairman Bill Dempsey.
The islanders were promoted to the third tier of English rugby via the play-offs in May.
"It seems that teams who get promoted do well," said Dempsey.
"If we can stay reasonably injury free, play good rugby and gel together as a team I would expect we would end up in the top five or six".
Jersey have been promoted three times in the past four years.
Despite the season only finishing a fortnight ago, the fixtures for the 2011/12 campaign have already been released.
The island team will start life in National League One with a trip to Lancashire to face Fylde on 27 August.
"There are lots of hard games," said Dempsey. "Our first away game against Fylde will be a real challenge, not just to the team but to our manager Ben Harvey as well.
"For some reason we've always been sent travelling for the first game for the last five or six years."
Jersey will also finish the season against Fylde at St Peter on 28 April.
The fixtures have been announced by the National Clubs Association, but still need to be ratified by the Rugby Football Union.