Fiji given World Cup assurances by IRB
Last updated on .From the section Rugby Union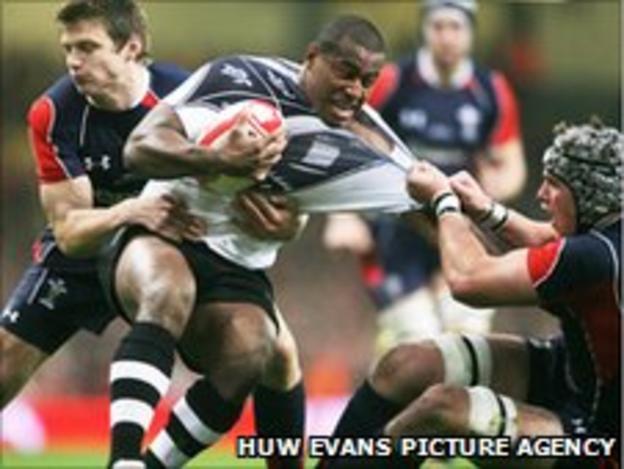 Wales' World Cup opponents Fiji will take part in this year's competition despite the New Zealand government's restrictions on visas.
New Zealand has barred entry to anyone linked with the military since the coup of 5 December 2006.
"Fiji will be at the Rugby World Cup and will have a competitive team," said Mike Miller, secretary-general of the International Rugby Board (IRB).
Wales will face Fiji in pool D on 2 October in Hamilton.
The problem has arisen because five or six of Fiji's likely squad for the World Cup are in the army.
"Discussions are taking place and we hope to resolve the issue as best as we can," added Miller.
"Fiji will take part but what the [New Zealand] government has clearly said is that any players with connection with the military will not be given visas.
"If there is any concern on how good the Fijian team will be, just look at the number of their players based in Europe [playing professionally] or elsewhere and how many come from Fiji itself.
"Those with military connections will be domestic players."
The IRB has not placed a time limit on Fiji's participation in the competition, where they will face South Africa, Samoa and Namibia as well as Wales.
However, IRB president Bernard Lapasset said that if Fiji ultimately did not take part then Uruguay, who were knocked out in the final qualifier, would take their place.
Fiji were not among the competing nations at the Commonwealth Games in Delhi last year after they were suspended by the Commonwealth.