Calum MacRae handed Newcastle Falcons coaching post
Last updated on .From the section Rugby Union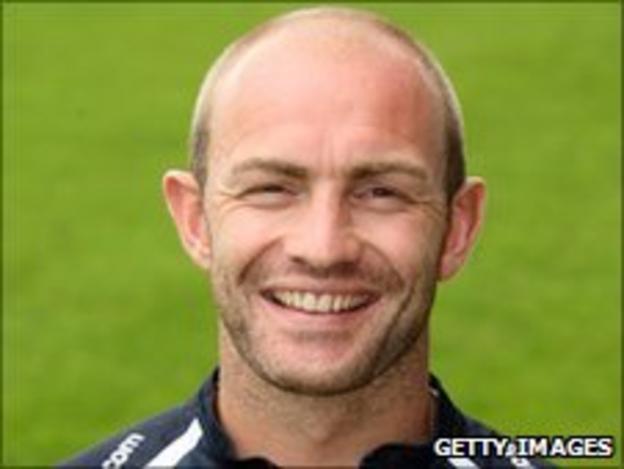 Newcastle Falcons head coach Alan Tait has appointed skills specialist Calum MacRae to his coaching staff at Kingston Park.
The 31-year-old, who played for Border Reivers, Edinburgh and Worcester, previously worked with Tait as part of the Scotland international set-up.
"I am looking forward to working with the backs and most of all improving their game sense," MacRae said.
"I'm really happy to have the opportunity to work here."
MacRae added: "There's a lot of history at this club and I am proud to follow a long line of Scots who have worked at the Falcons."
Tait and his staff have talked long and hard with senior members of the squad following last season's last gasp escape from relegation, which saw Leeds drop into the Championship as the Falcons clawed to safety.
"It is something that the senior players have talked about, and when we spoke with them at the end of last season they felt it was an area where we could make some gains," Tait said.
"We are always looking to improve, so we took that on board and put an extra skills guy in there who is already making a difference.
"The players are dead keen to learn, and many of them have been coming in on their day off to put in extra work with him."
Meanwhile Falcons have handed a professional contract to hooker George McGuigan. The 18-year-old, from Richmond, played for Mowden Park and also represented the Falcons development side last season.