Ryan Westren predicts promotion for Cornish Pirates
Last updated on .From the section Rugby Union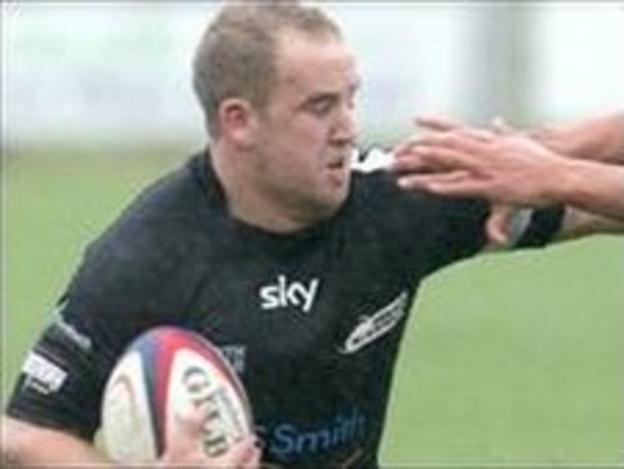 Cornish Pirates centre Ryan Westren believes the club can go a step further and win promotion next season.
New signing Westren told BBC Cornwall: "The Pirates have shown in the last couple of years that they're a force to be reckoned with.
"It shows they're ready to go to the next level and hopefully I can help them do that."
"With Leeds coming down I don't think they've got the same resources that Worcester did last year, so promotion is possible."
Westren, 26, joins the Pirates having spent five years with local rivals Launceston, who were relegated from National One last term after receiving a 20-point deduction for going into voluntary liquidation shortly before the start of the campaign.
"The way that the club was going and after last year's points deduction it was personal ambition to go on to a higher level," Westren continued.
"It was always something that I'd wanted to do and I think I'd have left no matter what happened, but in the end the decision was made for me."
Westren's form last term was one of the few high points in an otherwise disappointing season for Launceston - scoring 24 tries in his 28 starts.
"I was always strong but maybe I've added another dimension to my game now.
"The running game has come now, and I've got both elements which seems to be going well for me.
"But first of all I want to embed myself in the team and become a key ingredient of that team."