Richard Parks has one more 737 Challenge peak to climb
Last updated on .From the section Rugby Union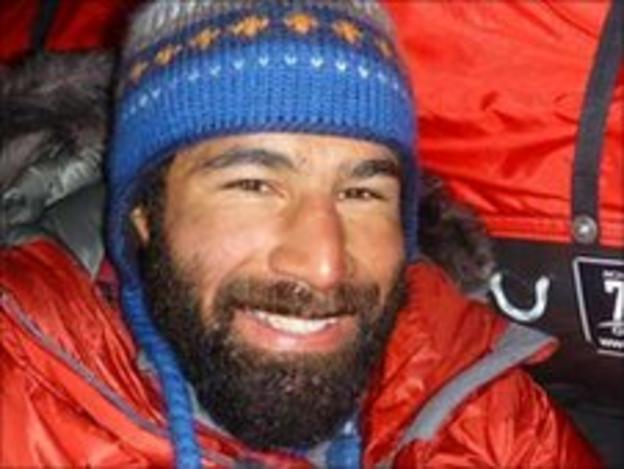 Former Wales flanker Richard Parks is one peak away from completing his record-breaking 737 Challenge after conquering north America's highest climb.
Parks added 6194m Denali - also known as Mount McKinley - to his list having survived a fall into a crevasse.
If he successfully climbs Mount Elbrus in the north Caucasus of southern Russia, Parks will achieve his goal.
The 33-year-old took on Dinali having suffered frostbite in a toe.
He said: "What an epic and brutal nine days it's been.
"As far as summit climbs go its been really tough, we have pretty much broken trail all day and we are both shattered now but what an amazing feeling, especially after the last couple of weeks with the issues of my toe and then obviously the crevasse fall the first day.
"To come through it all is a fantastic feeling and a massive relief as well".
Parks is aiming to become the first man to stand on the highest peaks on the world's seven continents and the North and South Poles.
He has already conquered six of the seven summits and reach both poles as part of his record-breaking quest in just over six months.
At 5643m, Mount Elbrus is Europe's highest peak.
The former Pontypridd and Newport Gwent Dragons player has undertaken the challenge in the hope of raising £1m for Marie Curie Cancer Care.