Stephen Donald's Bath move prompted by Carter success
Last updated on .From the section Rugby Union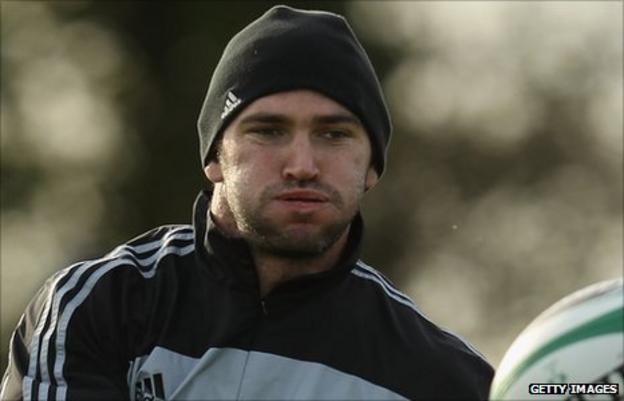 New Zealand fly-half Stephen Donald says a major reason for joining Bath was to avoid playing in the shadow of fellow All Black Dan Carter.
Donald, 27, has been left out of their World Cup squad in favour of Carter, who is widely acknowledged as one of the best fly-halfs in the world.
"I've been behind Dan for the past four years," he told BBC Radio Bristol.
"It's really worn me down... once I knew my chances were going to be limited, it aided my decision."
Speaking about his omission from next month's competition, he added: "I'm absolutely devastated, it's what the whole year has been about.
"But life goes on and it's good that I've got this deal and it made it easier to get out of the country and get my teeth into Bath.
"It was a huge call. It kept me up for lots of nights, tossing and turning on whether it's the right decision.
"It's not just the rugby, it's the lifestyle I have over here and what I'll be leaving behind. In the end I settled with it."
Donald agreed a move to the Rec from Super 15 side Chiefs on a three-year contract in June but problems with his visa looked set to scupper the move.
The deal was finally completed last week, although Donald will not be allowed to join up with the squad until November because of a contract agreement with the international squad in New Zealand.
"I started to think it might not happen and started to think 'what am I going to do?' in terms of my future," said Donald.
"But Bath were always confident and it's a relief that the English people wanted to let me into the country."
Donald is now looking to his future in the Premiership and is hoping for a trophy-winning season at Bath.
"Despite not having a huge knowledge of English rugby, I know Bath is a famous club," he said.
"It is a highly motivated to go places and win some silverware and I'd certainly like to be a part of that."