World Cup 2011: O'Callaghan haunted by 2007 Cup failure
Last updated on .From the section Rugby Union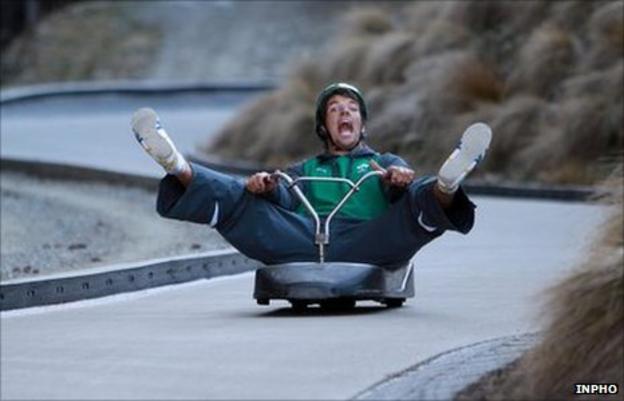 Donncha O'Callaghan says only a strong display by Ireland at the World Cup will fully heal the scars of the country's flop at the 2007 competition.
O'Callaghan, 32, says Ireland's failure to get beyond the first round in France four years ago was the "worst feeling" of his rugby career.
"It took me a lot of time to get over and some of us still haven't," said the Ireland lock.
"This is the big show, there is nothing bigger than a World Cup."
O'Callaghan describes the 2007 failure, when Ireland exited after the opening group stage, as "a scarring event in all our careers".
"It was hugely disappointing because you arrive with such promise and all the dreams of doing well. So to come up short ….there's no worse feeling."
The 75 times-capped Irish forward jokes that "a lot of us pretend 2007 was a leap year, that nothing actually happened during that year.
"We might have taken a year out given the way we played."
However, O'Callaghan believes that Ireland's success in holding their nerve to win the Grand Slam in 2009 could stand them in good stead in New Zealand.
"There are times in your career when you have to front up.
"We managed that in the Grand Slam in 2009. Before people thought Irish teams choke at big events, but beating Wales was the result that over-turned that perception."
But for the moment, O'Callaghan insists that the Irish players are not looking beyond next Sunday's opening clash against the USA.
"If we start looking beyond the first game we will flat on our face.
"Hopefully we are in a better place now," he said.
The Munster player accepts that he may be heading into his final World Cup.
"In terms of personal drive, there will be a few of us who will be thinking this could be my last shot so I want to empty my bag."