Bridgend seek Premiership reduction review
Last updated on .From the section Rugby Union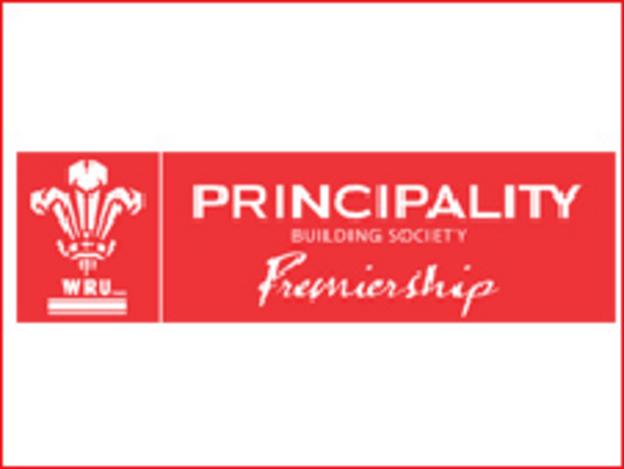 Bridgend RFC have expressed their dismay after being left out of a reformed Premiership Division for the start of the 2012/13 season.
The Welsh Rugby Union's plan to trim the semi-professional division from 14 to 10 teams was approved by most Premiership clubs in April.
Carmarthan Quins, Bridgend, Tonmawr and Pontypool will drop into a newly established National Championship.
"We would ideally ask for a review," said Bridgend director Dai Rees.
"We'd like it to be an independent review but perhaps that's a step too far to expect.
"But we'd hope that the Union would have sufficient common sense to realise the damage they're likely to cause.
"There is still the opportunity to negate that damage if they act now, so we would ask for that to happen straight away.
"We have already contacted the Union and officially told them that we intend to appeal against the decision.
"But we're going to sit back now over the next few days to gather together a group, so that we come up with some genuine constructive arguments to strengthen our case."
To earn a place in the Premiership clubs had to qualify for an 'A' licence based on criteria, sign a participation agreement and will also be judged on league results across the past six seasons.
Criteria on which clubs are judged includes finance and administration, player development and ground facilities.
Aberavon, Bedwas, Cardiff, Cross Keys, Llandovery, Llanelli, Neath, Newport, Pontypridd and Swansea will remain in the Premiership next season.
The four clubs to miss out will form the National Championship with 10 teams promoted from Division 1 East and West: Bargoed, Blackwood, Bonymaen, Bridgend, Carmarthen, Ebbw Vale, Glamorgan Wanderers, Llanharan, Narbeth, Newbridge, Pontypool, Tata Steel, Tonmawr and Uwic.
Below that league, the existing Division One East and Division One West will continue in their present formats.
"We feel it's a decision that's going to adversely affect Welsh rugby as a whole," Rees added.
"Bridgend has always been a rich vein of rugby talent and continues to be so and yet we won't have a Premier Division team within the borough for our younger players to aim towards.
"These criteria were drawn up, certainly without our consultation and we end up being the club that's most affected by it.
"But we feel that the criteria that's been drawn up has major flaws, because there has been no import paid towards the geographic issue and the catchment area."
Pontypool have also raised concerns about the criteria applied and in a press release stated that the club had "major concerns regarding the safety of spectators at some Premiership grounds".
In refurbishing the grandstand at Pontypool Park, the club say they became aware of various building regulations and safety requirements that other Premiership clubs may not be aware of.
The statement stresses that Pontypool's concern is only for the safety of spectators and they are continuing a correspondence with the WRU over the matter.