James Haskell can be world's best number eight - Lawrence Dallaglio
Last updated on .From the section Rugby Union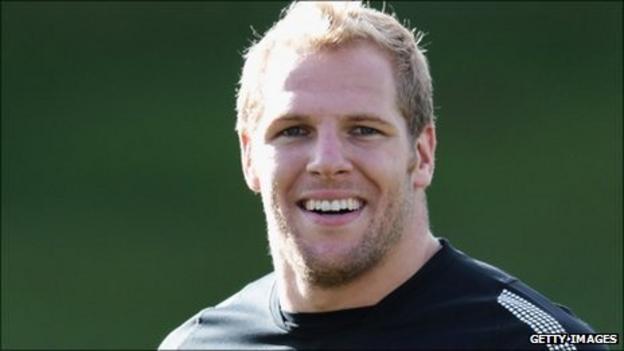 Lawrence Dallaglio believes James Haskell can become the world's best number eight - but only if he is picked there regularly by England.
Haskell, 26, will start at open-side flanker against Argentina on Saturday because of an injury to Lewis Moody.
Dallaglio told BBC Sport: "[New Zealander] Kieran Read is the best number eight in world rugby but James has the attributes to take that title.
"Nick Easter has played well but James gives England a different dimension."
Haskell gave a man-of-the-match performance at number eight when England beat Ireland 20-9 in Dublin on 27 August.
And he might have stayed there for England's World Cup opener against Argentina, had Moody not been out with a knee ligament injury.
Instead, Haskell deputises for Moody at open-side flanker, with Easter at number eight and Tom Croft as blind-side flanker.
Former England captain Dallaglio, who played on both flanks before settling on number eight with England, said: "I have always felt that eight is James's best position. He has the physical attributes, dynamism and skills that you need for the position.
"He also doesn't tend to pick up injuries because he looks after himself and is very fit."
Haskell has won 37 caps for England but only recently cemented his place in England's starting line-up. He has often been a controversial figure and attracted criticism for choosing to miss next season's Six Nations to play for the Ricoh Black Rams in Japan.
After that he will return to Wasps, where Dallaglio is a director, in time for the 2012-13 season.
Dallaglio acted as a mentor to Haskell when he was coming through at Wasps and says he can identify with his outgoing personality.
He added: "Perhaps James doesn't ingratiate himself with everyone but he's not afraid to voice his opinion. I can certainly relate to that.
"He's a fun guy to be around and you need sparky people in the squad when you're away at a World Cup. But James loves his rugby and works very hard at it. There is a real intensity to his game.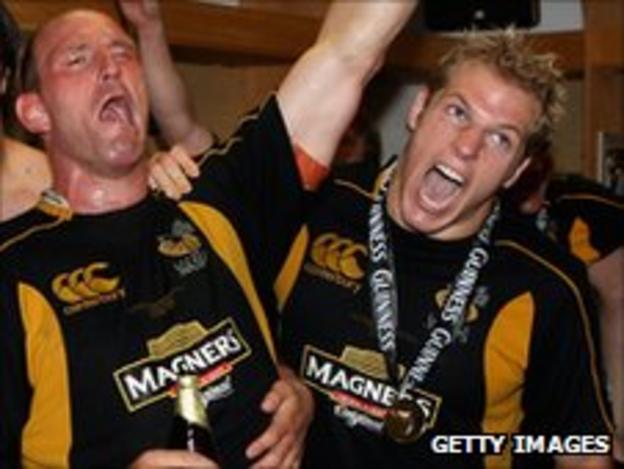 "Ever since I've known him he's wanted to play for England and win things. He's now starting to become one of the leading players in this England set-up, one of the driving forces.
"England need players with that sort of strength of character. I just hope they have enough big games for him in this World Cup."
Dallaglio, who played every game for England in their 2003 World Cup win, says England should go into the World Cup with confidence, even though he thinks they will be also-rans to New Zealand.
"England certainly go into this tournament with some momentum," he said. "They have beaten Australia twice - once by playing superbly - and then beaten Ireland in Dublin for the first time in eight years.
"Twelve months ago we would have been a lot more guarded and cautious about their chances. This is New Zealand's World Cup to lose but England should get to the semis. When you get to that stage, it's about coping with pressure and keeping your nerve.
"England have certainly shown they've got the nerve and appetite for knockout rugby. They have a good kicker plus strong defence and bottle, so who knows?"
* Lawrence Dallaglio was speaking at the launch of his book 'World Cup Rugby Tales'. Proceeds go to the Wooden Spoon Charity.