Who will win the Rugby World Cup?
Last updated on .From the section Rugby Union
New Zealand face Tonga on Friday in the first of 48 matches in 11 different venues over the next six-and-a-half weeks.
But will the hosts and favourites, the number one ranked team in the world, be celebrating come Sunday 23 October, the day of the final?
BBC Sport canvassed the opinion of elite coaches and former players on who will prevail at the seventh Rugby World Cup.
All Blacks legend Jonah Lomu, record World Cup try-scorer with 15:
It is New Zealand's to lose. It is on their home ground, they know the grounds better than any other team, they will have their fans there and support around them from their own families. That is a huge advantage but the players still have to do their job and do it well.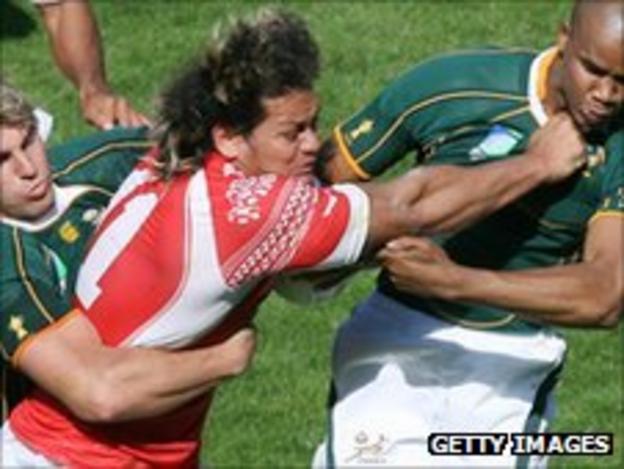 I think the biggest threats to the big teams are the Pacific Island nations. As much as this World Cup is in the backyard of the All Blacks, it is also in the backyard of the Pacific teams.
As we saw in 2007, they pushed the big guns right to the absolute limit. The majority of those players are coming back again and have four more years' experience. If they can correct what they did wrong last time, I am looking for upsets and for teams coming under heat very early.
Sir Clive Woodward, 2003 England World Cup-winning head coach:
England are in good shape to make a big impact. They have a good draw and everything is going for them.
They have to remember that they are not there to entertain - just to make sure they score more points than the opposition. If they win all their group games, which I think they will, they are on course to play against France and then Australia. In recent years we have done well against both of those.
New Zealand are hot favourites, of course, and it might be wrong to bet against them, because favourites tend to win. The one team who always seem comfortable playing New Zealand is Australia - but they have to get past England first and I can't see that happening.
Former Ireland hooker Keith Wood, played in three World Cups:
I have said all along, even before they beat the All Blacks in the Tri-Nations, that I think Australia will win the World Cup.
I don't think it was ever going to be easy for Ireland, because Italy are going to prepare everything for weeks with the aim of beating Ireland in their final group game. That is going to be their World Cup. It is going to be very tough but I still expect Ireland to get out of the group.
England have a good draw and know how to play in this tournament. They have tasted success before and are comfortable with the mentality required to get to finals. They can win knock-out matches playing ugly, efficient rugby if required.
Eddie Jones, Australia coach in 2003, consultant to 2007 champs SA: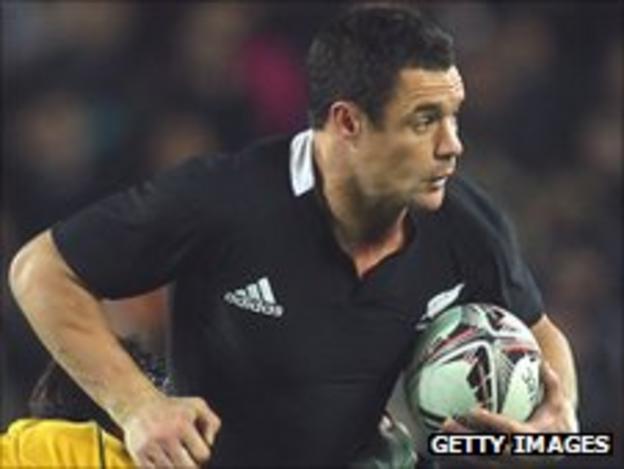 New Zealand should win it. But their line-out could be a weakness and if Dan Carter gets injured, they could be in trouble. They generally play well when they use their athleticism and power, but they could be starting to get too complicated for themselves.
Australia have a very young side, and that is key. Potentially they are quite strong, but it is probably one World Cup too early for them; I fancy them for 2015.
South Africa have not gone as far forward as they would have liked since 2007. They are a bit like Ireland. They have the capacity to play very well but can they play well for seven games in a row? There is a big question mark there.
England's pack will be strong, will scrummage well and the line-out will be good. They will certainly be competitive but I don't think they can win it.
Ben Cohen, 2003 England World Cup-winning wing:
I think England will get to the semi-finals, and anything can happen from there. They have definitely got the ability. I would love to say England will win it, but I don't think they will. The heart would say England, but the head says I don't think they have got that experience of winning big away games.
I think South Africa, Australia and New Zealand will be the other semi-finalists. I can't see New Zealand winning it though. I think they will choke.
Graham Henry, All Blacks coach since 2004, including 2007 World Cup:
There's no established order at the World Cup. Plenty of teams have the potential to do well, that won't change this time. England made the final in 2007 and they won the previous World Cup. They're a better side now than they have been for a few years.
With France you're not sure who will turn up but they have a lot of quality players. Ireland showed against England that they can produce a top game. Wales have the players to be very competitive if they put some bits and pieces together.
As World Cups have shown in the past, it's about producing the goods at the time. Often lead-up form is not a good indication of success.
Ian McGeechan, Scotland coach in 1991 & 2003; multiple Lions coach:
I still think New Zealand are the favourites but Australia are probably the masters at creating short-term momentum. They haven't come into any World Cup in outstanding form but in every one they have made an impact. If you get the momentum early on, you can definitely kick on from that.
Lawrence Dallaglio, England 2003 winner, played in three World Cups:
This is an improving England side, but are they good enough to win this World Cup? Probably not. New Zealand are the number one team in the world and it is their World Cup to lose.
The quality of their game against Australia recently was probably a bit higher than England are capable of. But no-one will want to play England, because they are capable of producing a big game on the big stage.
Wales are in a tough group but I still expect them to come through it. I am sure Warren Gatland, being a Kiwi, will not want to do down without a serious fight.
Andy Robinson has a huge amount of experience and has done a great job with Scotland. I would expect him to have them well organised and motivated. If they can stay injury free, I would anticipate them qualifying from the group.
Ireland need a real lift and they need one quickly otherwise there is a danger their campaign could go from bad to worse, after four warm-up defeats. I think Sean O'Brien has been a real catalyst for everything that has been good about Irish rugby recently; he has been the best forward in the northern hemisphere. If he and Brian O'Driscoll stay fit, I think they'll have a half-decent campaign.
Nick Evans, Harlequins' ex-All Blacks fly-half, played in 2007 World Cup:
I just can't see New Zealand not winning it. I don't think the northern hemisphere teams travel to New Zealand often enough to know the sort of conditions you get down there.
I think England will make the semis, but I don't think they will make the final. The biggest threat would be Australia. They play enough in New Zealand not to be scared of playing the All Blacks. South Africa are probably the other team. I just can't see New Zealand losing except if there are some key injuries.
A home World Cup should be inspiring, the buzz they'll get from the crowd. It is going to be awesome.
Mike Catt, England 2003 World Cup winner, played in four World Cups:
New Zealand are again going in as firm favourites but this time I think they will win it. Going back to 2003, we had six years together as a team. We had all those failures in Grand Slam deciders and the 1999 World Cup and we learnt so much from them, which allowed us to win the ultimate prize.
I think this group of All Blacks players have similar experience and certainly have the ability, even though they lost to Australia in the Tri-Nations decider. If they don't lose Richie McCaw or Dan Carter to injury, I believe they can win this World Cup.