Rugby World Cup 2011: Jeremy Guscott on England v Argentina
Last updated on .From the section Rugby Union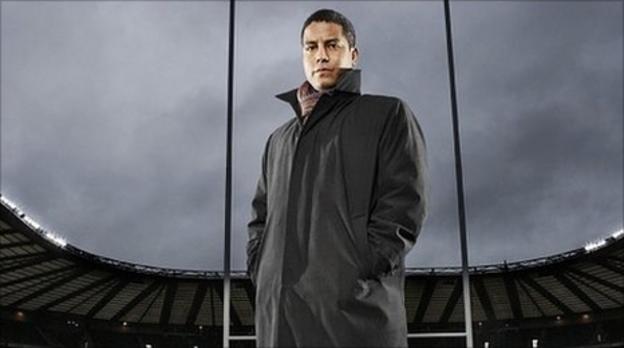 England begin their bid to reach a third successive World Cup final with a tricky Pool B encounter against Argentina.
The Pumas beat hosts France in the opening game of the 2007 World Cup and went on to secure third place.
Martin Johnson's England side were erratic in their warm-up games but go into Friday's match with a win over Ireland under their belts.
Former England and British and Irish Lions star Jeremy Guscott looks at what we can expect when the two teams meet near the foot of New Zealand's South Island in Dunedin's impressive new indoor stadium.
TACTICS - WHAT GAMEPLAN CAN WE EXPECT?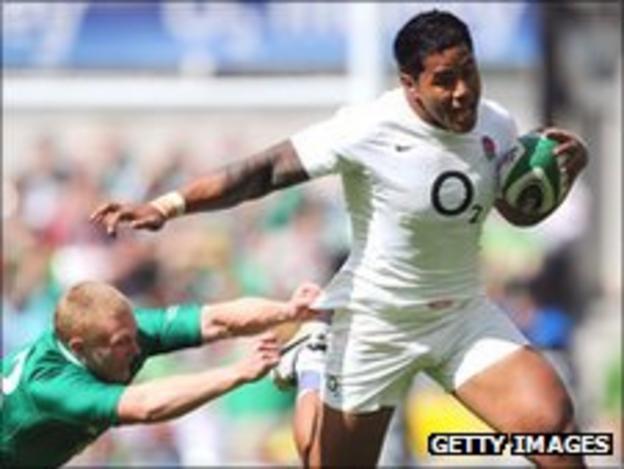 England's gameplan is unlikely to change from what we saw against Ireland in Dublin a few weeks ago.
They will produce their usual steady, conservative play, looking to hold on to the ball and go through the phases.
They will need to get the set-piece functioning well, because securing their own line-out ball and holding steady in the scrums will be vital against an experienced Argentina pack.
I would like them to play like they started against Ireland in their last warm-up match, but to maintain that tempo and momentum throughout the game rather than falling away as they did in Dublin.
It will be hard, because no England side has been able to do that for 80 minutes since the era when Sir Clive Woodward's side were the best in the world.
They were far from perfect against Ireland even when they were on top. England kept hold of the ball and got over the gain line well but when they got five yards out they ran out of ideas, and they cannot afford to do that at a World Cup.
Argentina come in to the tournament a bit under-cooked, they only played Wales and English Premiership side Worcester as preparation and have only played 19 Tests since the last World Cup.
They are seen as a very forward-orientated side but do pose a threat out wide, should they choose to move the ball.
No-one, least of all England, will be taking the Pumas lightly after what they achieved last time out.
KEY PLAYERS - WHO ARE THE MAIN MEN IN DUNEDIN?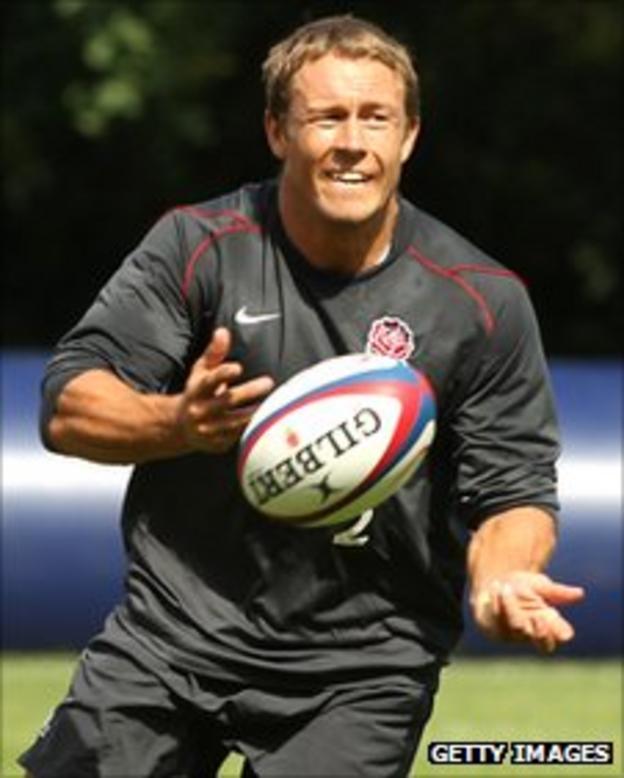 It is no real surprise Jonny Wilkinson is starting at fly-half for England, over the three warm-up games he played better than number 10 rival Toby Flood.
Wilkinson will keep the scoreboard ticking over which could be crucial against Argentina, especially if the game gets a bit stodgy, with little flow to it.
Nothing surprises me about Wilkinson. His move to the south of France to play for Toulon seems to have rejuvenated him - the weather and the lifestyle must agree with him because he is now the fittest man in the squad at 32.
For me he is virtually the same Jonny Wilkinson as he was in 2003, albeit a bit wiser and a bit more experienced. He's not the big tackler he used to be but his distribution and goal-kicking are as good as ever.
England will be tested in the scrum and it is very important they get it right, particularly Dan Cole at tight-head prop, because if there is any weakness there the Pumas will make England suffer.
Nick Easter returns at number eight and has to play a leading role. Like a few players, Easter showed his best against Australia last autumn but has struggled to recapture that form since.
Delon Armitage gets an earlier than expected opportunity to start a game and, off the back of his try in Dublin, his confidence will be high.
Armitage just needs to do his job and not try too hard to impress as he tries to win back a regular starting slot. He is a talented player whose natural ability just needs to break out again.
Argentina have plenty of old heads, particularly up front, while captain and fly-half Felipe Contepomi has also been around the block.
This is a very experienced team but anyone suggesting they are over the hill should remember that England's winning team in 2003 was called Dad's Army, and they won.
One player England will have to keep their eye on is Stade Francais full-back Martin Rodriguez. His counter attacking and elusive running mean England need a good chase and solid wall of defenders when he gets the ball.
MINDSET - WHAT SHAPE IS EACH TEAM IN MENTALLY?
England should be on a high, because I thought the Ireland game was a step in the right direction after the debacle of the Wales warm-up game in Cardiff.
England really have to squeeze Argentina, not just in the sense of tight forward play but also by putting them under pressure by playing with a high speed and tempo that builds momentum - that will put a team that doesn't play together a lot on the back foot.
England have been guilty of running out of ideas after a few phases, if they don't get over the gain line they really struggle to regain momentum - I hope they have cured that failing.
Argentina's lack of match practice will not help them, but they might use it as a motivating tool - their team spirit in 2007 played a large part in their run to the final.
PREDICTION - WHO IS GOING TO WIN?
I'd like to think England can win this game convincingly. It would give the team amazing confidence going into the rest of the pool games, but Martin Johnson will just be happy with a win.
However, if they are to win well then their forwards must front up to the Argentina pack.
I worry about the leadership up front for England. Easter has not led convincingly and whenever England have come up against a tough eight they have struggled, like they did against South Africa last November, but I'm hoping they have learned from those experiences.