Rugby World Cup: Andy Robinson relieved to beat Romania
Last updated on .From the section Rugby Union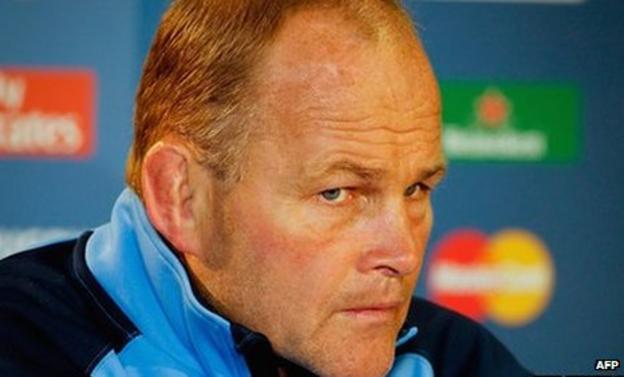 Scotland head coach Andy Robinson has vowed his side will improve after a nervy 34-24 win against Romania at the Rugby World Cup.
Simon Danielli scored two late tries as Scotland responded from going 24-21 down with 12 minutes remaining.
"Credit to Romania for the way they played," Robinson said after the match in Invercargill.
"But what a fantastic last 10 minutes and you've got to give the Scottish players real credit for that."
The Scots now remain in Invercargill for Wednesday's match against Georgia, with Robinson hopeful of a more convincing performance from his side, but delighted with a bonus point victory.
"In the cold light of day we've got five points and we're looking forward to going and playing Georgia," added.
"We mustn't play Romania when we play Georgia, we've got to play a new side."
Asked his thoughts when Romania took the lead, Robinson said he was "looking forward to seeing how we responded" before using an analogy of a Scottish sporting hero who has had to grind out victory on numerous occasions.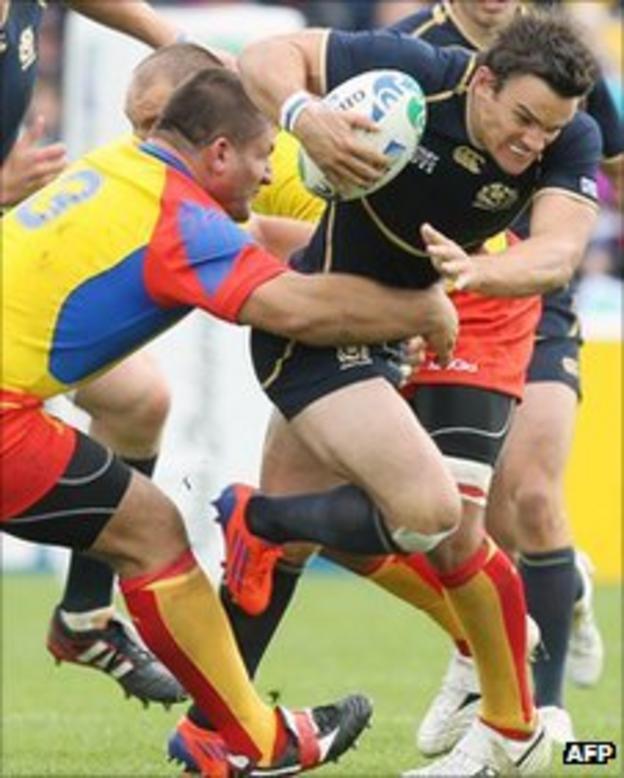 "I saw this as very much like Andy Murray playing his tennis matches, when he plays five sets," he added.
"You get put under that pressure in the second round, third round sometimes and it's how you come through it and then the focus is onto the next game."
Romania head coach Romeo Gontineac believed his side could have secured a historic success, but for the closing stages.
"I'm very proud about being Romanian today," Gontineac said.
"We believed we could win today. It was just eight minutes from a very good win in the World Cup."