Georgia coach Richie Dixon warns Scots of power shift
Last updated on .From the section Rugby Union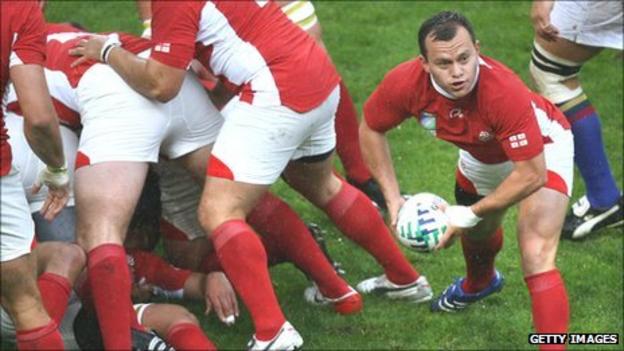 Scotland's struggles against Romania in World Cup Pool B suggests Europe's rugby hierarchy is under threat, believes Georgia coach Richie Dixon.
But Dixon, a former Scotland coach, was not surprised at the tight scoreline.
"Romania showed perhaps the gap between the ENC-1 [European Nations Cup] and the Six Nations is not as great as people might believe," he said.
Georgia are the current First Division ENC champions.
Dixon was captain of the Scotland B team and coached with the national team in the 1990s before spells in charge of Glasgow and the Borders.
However, he was made redundant as part of Scottish Rugby's cost-cutting two years ago.
On Wednesday, at Invercargill's Rugby Park Stadium, he will lead Georgia, 16th in the IRB rankings, into battle against his old team in their first match of the tournament.
And while Dixon acknowledged the progress made by Romeo Stefan Gontineac's Romanian side, he praised Scotland for how they managed to seal the victory.
He said: "Because Scotland are used to playing with more pace and intensity, the two tries they constructed to win the game, any team would be pleased with them."
Romania's performance has alerted Georgia captain Irakli Abuseridze to the challenge they will face when those sides meet on 28 September, but the scrum-half suggested Scotland's difficulties gave his team hope that they could compete with Andy Robinson's team.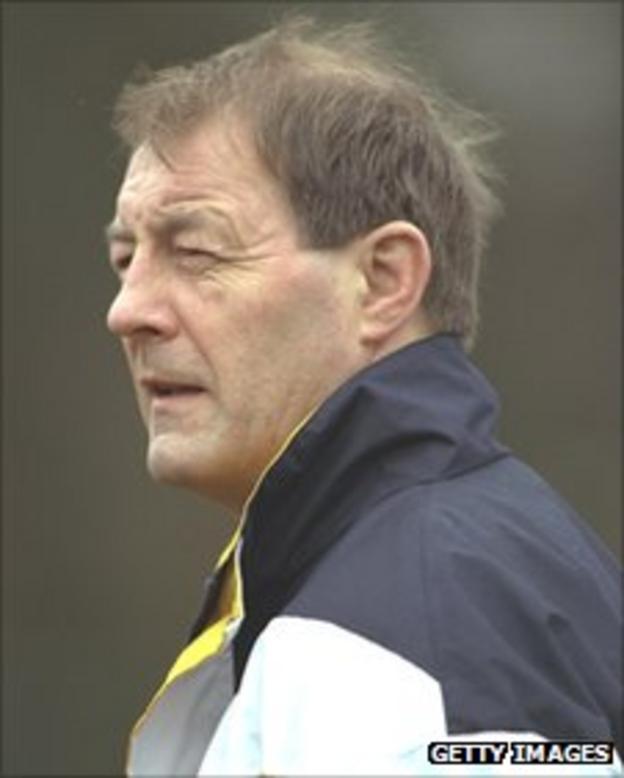 "We know England, Argentina and Scotland are world-class teams, so we planned to at least win the match against Romania," said the 33-year-old.
"We did not expect such a good game from Romania. They had a strong scrum and watching this game gave us hope.
"But we expect Scotland to be better against us and to improve their level. Romania could have won if their defence had been better in the last few minutes."
Abuseridze is confident that Georgia have progressed since they made their World Cup debut eight years ago.
"In Georgia, the rugby has improved," he said. "We have better infrastructures, better organisation, the clubs are growing.
"We did not know what to expect for our first World Cup in 2003.
"Then we improved and in our match against Ireland in 2007 [a 14-10 defeat], we were so close to them that it was like a win for us and it gave us confidence to do better."
For the latest on the 2011 Rugby World Cup in New Zealand visit our breaking news and gossip page.